Best Weight Lifting Belt
The number of gyms has increased over the last few years due to the increase in health awareness. People are opting for a healthy lifestyle and are more concerned about their routine. More youth are inclined to attaining healthy and fit body due to which the ratio of gym-goers has increased. A gym is no longer considered a luxury or status symbol; it is slowly becoming a part of our lifestyle.
Gym instructors provide with a starters guide to the beginners of what to do and what not to and what might be suitable for your body type. There are certain equipment, gears, and other items which are common and essential for all, like Weight Lifting Belts they are safety belts which help you give support while lifting heavyweights.
Instructors often pressurize on using this belt for those who do snatches, clean and jerks and squats. The belt wraps around your abdomen so that while exercising when you take a deep diaphragmatic breath the belt restricts on how much can your abdomen expand, this constriction increase intra-abdominal pressure, which ultimately result in stabilization.
While doing squats, the spinal cord is most at the risk of getting injured or harmed if you don't do it right; this belt helps in restricting the back movement to your actual capacity. We all need a toned body but not on the cost of our bones getting fractured or broke. It will also be better if you talk with your gym instructor or doctor if you have any medical history before buying any gym essential or directly jumping in a heavy exercise which may hurt your muscle, bones or joints.
Weight Lifting Belt Buyer's Guide
The customer should go through these necessities before investing in any weight lifting belts.
Different type of belt designs
There are mainly three types of belt designs cone, cylindrical and contoured. Each of them has its characteristics and benefits.
It is a rarely seen design of the belt. Its design is supposed to follow the natural curve of the torso. These belts are tapered on sides and are thicker, which gives good posterior and anterior section. They are designed with a perfect cone shape to give the perfect fit.
This belt gives support to all the essential areas like abdomen, torso, back, and sides. They are of the same width. Unlike other belts, the same width helps in covering the back and torso equally. These belts are often recommended to powerlifters and athletes.
The width of the belt is thicker near the torso and becomes skinny at the abdomen, which allows the torso to remain flexible while providing support. Olympic lifters and recreational athletes often use these belts.
Different types of Material
This may seem futile criteria, but it is a really important one. Basically, the material is of two types Nylon and Leather. There are other materials too, but it might be the blend along with these two materials.
This material is used in belts not mainly for stiffness but for increasing comfort level. The stiffness of the belt depends on the width and extra inserts provided. Either width or extra inserts may help in maintaining the versatility and stiffness. It provides more support around the kidney area and torso.
Leather material belts are often used by those who prefer stiffness over flexibility. The durability of leather belts is more than nylon belts. Leather belts come in some softer type of material as well which may fit appropriately onto the waist while bending.
Comfort
Everyone doesn't need to be comfortable working out with a belt on their waist, it's preferable to be aware of your comfort level before actually investing in a belt. It's considered to keep your back incorrect posture and not exert much pressure, for maintaining safety it's better to have one, the inserts on the belt can be adjusted according to your comfort level.
Top 11 Weight Lifting Belts available in the market in India
1. PS Pilot – Leather Weight Lifting Belt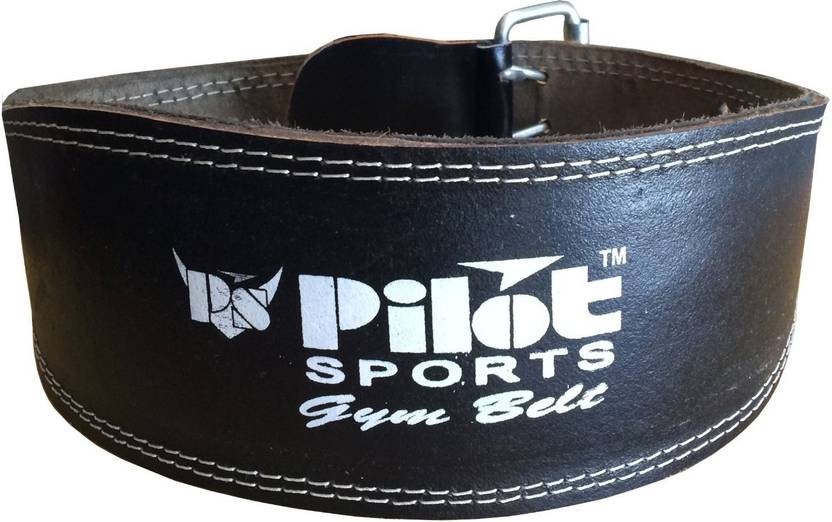 It has a wide leather belt which helps in giving a great grip to your back as well as abdomen. Due to the leather, it does not flex while doing any squats or any other exercise. This brand specializes in gym products, and athletes and pro lifters highly recommend the belt.
Features
Model Name – PS Pilot – Leather Weight Lifting Belt
Good for shoulders, legs, and back
Suitable For: Fitness
Size in Number – 26 – 37
Designed For – back, abdomen
Padding – yes
Ideal For – Junior, Senior, Boys, Girls, Women
Pack of – 1
Age Group – 12 onwards
Pros
Leather material gives a firm grip
It's suitable for everyone
It has extra padding for comfort
Made of high-quality material giving it extra life
Perfect for beginners
Cons
Leather might chip off
Not for heavy lifters
2. Facto Power Weight Lifting Leather Belt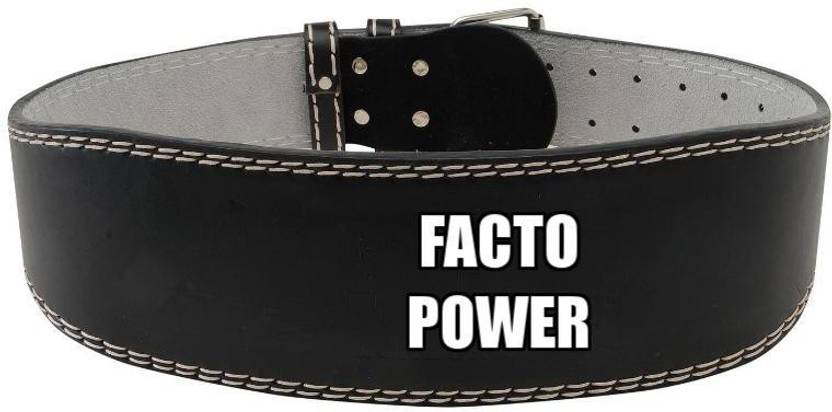 Facto power is a gym gear used while weight lifting and helps in ensuring that you have correct posture while doing squats or dips or other exercises which may affect your back. The belt is designed to fit all body types, which is the biggest plus point. It has multiple inserts to suit your body type and fit you properly. Even though being a bit expensive, it reaches up to the mark.
Features
Gym Exercises
Suitable For: Fitness
Size in Number – 38 – 38 inch
Pros
It gives firm support to back and abdomen
It has multiple inserts which help in adjusting according to your body size
It's comfortable and doesn't restrict movement
Cons
It's not recommended for beginners
It's a bit higher range
3. Weight Lifting Belt for Men & Women
This provides quality for the money, even though it is in a higher range of belts, the firmness around your waist explains why this product is worth it. The belt comes with extendable straps which are not only used while working on the waist or abdomen but also while working on other parts; it has multipurpose use.
Features
Length – 81cm
width- 10cm
weight-410gm
Pros
It's good for beginners
It has an extendable strap facility
It's comfortable
It's durable
It has padding to give your back a good support
Cons
4. Maizo Training Weight Lifting Belt 
Maizo training weight lifting belts have a wide width waist belt. These belts are really helpful while working out they are extremely comfortable and do not form any disruption. For those who are just starting to go to the gym and do not know which belt to buy can opt for this. It is really good for beginners as you are not used to working out with any bondage, this might feel like part of your workout gear and not make you uncomfortable
Features
Weight Lifting
Size in Number-36 – 42 cm
Padding – Foam Padded
Ideal For – Boys, Men, Girls, Women
Pack of – 1
Closure – Velcro closure
Pros
It gives good support
It does not constrict you while doing your workout
It is good for beginners
The width of the belt is wide
Cons
It has a velcro strap which might not be that firm
There are no extendable strap
5. Nivia Supreme Gym Belt Back Support

It is designed to tone your muscle around the waist while training and working out. The wider width gives a good grip on the waist. It is made up of soft padding to give comfortable support
Features
Support Gear
Size in Number- 34 – 38 inch
Padding-Soft Padding
Playing Level – Training, Professional
Ideal For – Men, Women
Pack of – 1
Closure – Velcro
Pros
It is a multipurpose belt
Its padding gives good support
It helps in improving our posture
It is used to cure back problems which are majorly caused during old age
Cons
Velcro fitting may not be comfortable for everyone
The belt might not fit properly to different body size
6. Aurion 2121 Leather Gym Belt 
The Aurion belts are made with supreme quality leather and are made with great precision, keeping in mind the comfort of customers. It has double stitching throughout to make the belt more durable and snug fit. It provides with great support on the back, abdomen as well as your waist.
Pros
It is durable
It provides great support to back, abdomen
It fits perfectly to your body
It has extra padding to provide a good posture while working out
Good quality leather
Cons
It might fit certain body type only
The color of the belt might diminish over a time
7. Protoner Weight Lifting Belt Waist Support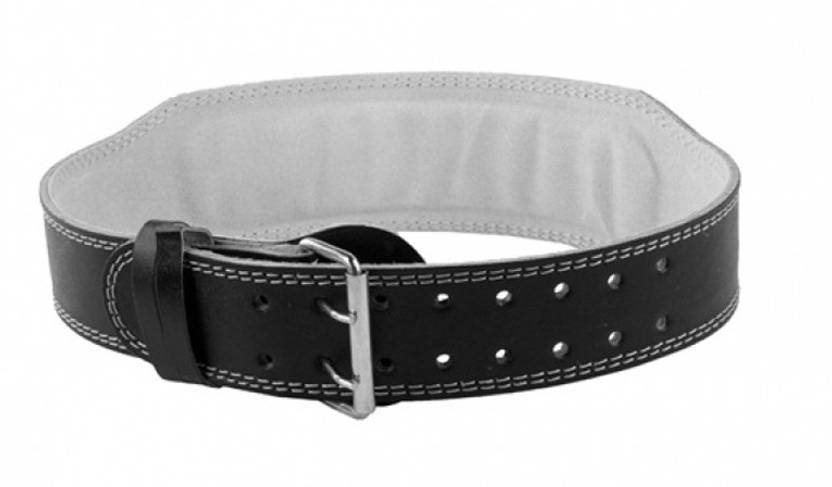 Active Fitness produces Protoner belts. They manufacture high quality and customer trusted good quality products relating to fitness and working out. This comes with multiple inserts which help in adjusting it according to your wish
Features
Size in Number – 34 – 38 inch
Sales Package – 1 Weight Lifting Belt
Series – Leather
Pros
It is affordable
It is good for beginners
It has an adjustable strap with multiple inserts
It is durable
It has a thick band which provides good support
Cons
The durability may vary according to the usage
8. Kemket Belt Back Gym Back Support

These belts are used not only for weight lifting but also while doing squats, dips, and various other exercises. It has been provided with Velcro belts to provide you with a firm grip around your waist while working out. Quality control seems the main agenda of this company, all the products are of high quality and have a really long life and are comfortable, this checks all the essential boxes which are necessary for a weight lifting belt
Features
Used for exercise & fitness
Size in Number – 110 – 130 cm
Material – Leather
Pros
It is a multi-purpose belt
It is made of good quality leather material
It is adjustable according to personal preference
It provides good support to your back and waist giving you a good posture
Cons
It is expensive
The inserts might not be comfortable for everyone
9. USI 4″ Weight Lifting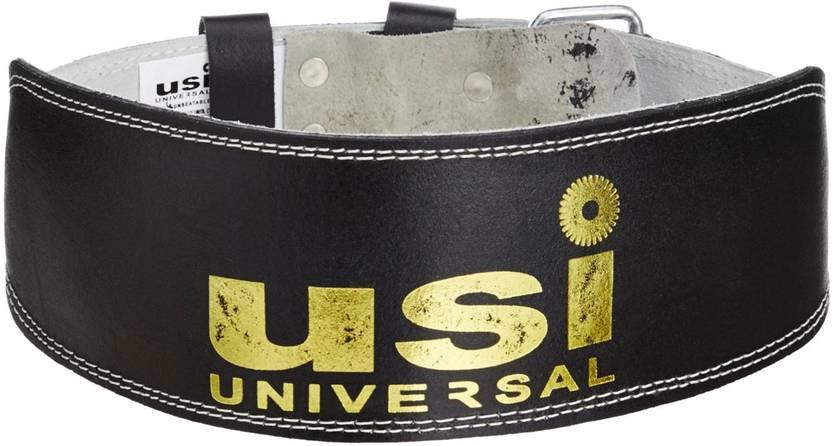 USI weight lifting belts are well renowned in the fitness world. They produce belts not only in leather but also in nylon. The variety provided by them in the case of belts and other fitness gears is extremely wide and comfortable. It has been used by a lot of professional while working out. The support provided makes the workout easier
Features
Weight Lifting
Size in Number – 98 – 120 cm
Sales Package – 1 weight lifting belt 4″ padded leather (Large)
Pros
It has extra padding
It fits up to large size
It is not uncomfortable while exercising
It gives good support to the back and abdomen
It is reasonably priced
Cons
It might not fit the plus size
It does not come in a different color
10. Cosco Gym Belt Strong
Cosco India Ltd has been producing good quality gym essentials for quite a while and has established its market. The products available are of good quality and have good durability. It gives rigid support to your torso during weight lifting and overhead lifting.
Pros
It's durable
It gives good support
It does not restrict your movement
Cons
Does not have any extra padding
It has velcro fitting which might not give good grip
11. Hard Bodies Jynx Leather Gym Belt
Hard Bodies manufacture gym essentials are ranging from belts, weights to other gym gears. The product available is really good and has good support. It comes with multiple inserts which may fit different body type and give firm support while exercising. It is not easy to find belts which do not look as if you have been tied with a harness, but Hardbodies understand you and make the belts seem less sad and more attractive with a pop of color and breaking the mainstream of only black and white.
Features
Weightlifting
Brown
Size in Number – 30 – 40 inch
Padding – Foam Padded
Playing Level – Advance
Pros
It has extra padding
It is made of good quality leather
The inserts are firm and give good grip
Stylish in appearance
Reasonable rate
Multiple inserts
Cons
Not for beginners
Finishing of the product may vary according to the seller from whom you purchase
Conclusion
Weight lifting belts are mainly used for hardcore gymming and the beginners, it provides them with extra support and a firm grip which does not put their back, abdomen, and waist at risk while doing exercise. The instructors highly recommend these belts, but before investing in any belts or any other gym essential visit your instructor, he knows your strength and might be able to give you a better suggestion regarding, which belts are more appropriate for workout and body type.
For beginners, Aurion 2121 Leather Gym Belt (Black) is highly popular, so those who are willing to invest in belts are suggested to try this out. It gives firm support as it has wide belts and has padding, which is comfortable while working out. It has multiple inserts which are suitable for majorly all body type. It does not constrict your movement while working out.
If any pain caused during the workout while using any belts, please visit a doctor as it may affect your muscle, which may cause serious injury. Along with regular work out and gym, you also need to focus on a healthy diet to gain maximum benefit. Only exercising may not give a fruitful result. Also, practicing healthy living as a lifestyle helps a lot in regaining your energy and restoring it.
 More Buyer Guides and Reviews