Weight Loss Machines – Buyers Guide
The feeling of defeat you have when certain clothes which were fitting you a few weeks back doesn't fit you now. Then whenever you eat any food which is unhealthy, the thought goes on in the back of your mind that you need to lose weight and fit again in your old clothes.
The thought of losing weight always is centralized by avoiding eating unhealthy and junk food, Even though that is important to stay in shape and healthy but along with that it is necessary to exercise a bit along with looking after your diet.
Exercising helps in shedding your unwanted fats, and dieting gives you lean muscle mass.
Excluding unnecessary body weight by exercising not only helps to shed those unwanted kilos but also makes your body healthy and fit.
Exercise helps in proper blood circulation and also increases your metabolism.
For those who are just taking the initiative towards a healthy lifestyle and is not aware of where to start the process of weight loss from, here is the guide of weight loss machines available in the market.
There are different types of machines available for different target areas like stomach fat, arm fat, bulky thigh, etc.
The individual must detect their target area and then get into the market to buy the machine which might help him/her reach their body goal.
The results are seen only if the workout specified is done regularly, and you should be extremely patient as it is not going to transform your body overnight, it takes lots of dedication.
It is important to consult a gym instructor or family doctor before getting into any heavy workout; they might suggest what is good for your body and what exercises you can do without hurting your body. After analyzing all the aspects, you can buy the products available in the market for weight loss.
Here, you will find the different types of weight loss machines, Benefits of weight loss, along with a comprehensive buyers guide and a few FAQs
Health Benefits of Losing Weight
Losing weight has a wide number of health benefits. We list some of them below:
It helps in reducing the risk of diabetes by improving blood sugar levels.
Improves the cholesterol level in the body. Hence, it reduces the risk of heart attacks and other heart diseases.
Reduces pain related to joints, back, etc.
Decreases the risk of cancer and osteoarthritis.
Helps you sleep better and reduces the risk of sleep apnea.
Keeps your blood pressure level in control.
Improves energy, mood, vitality, etc.
Types of Weight Loss Machines
A treadmill is the easiest and most highly recommended machine for weight loss. It is an exercise which not only concentrates on your cardio but it also gives a full-body workout. It stimulates jogging and walking exercise which might give full-body workout.
Due to the busy schedule and the development of technology, which has increased pollution in major cities, people these days opt to exercise in the gym.
The old way of cycling on the road is still considered more effective, but due to time constraints and traffic the idea of the stationary bike came into existence, it is as good as normal cycling.
Stepmill
It is a substitute for climbing the stairs. It is the hardest form of exercise as it moves against the gravity you need to handle your whole body weight. It is like mobile stairs which are equivalent to climbing stairs.
This is the best form to lose extra pounds. It is an indoor exercise that can help you build good core strength and help in cardio building.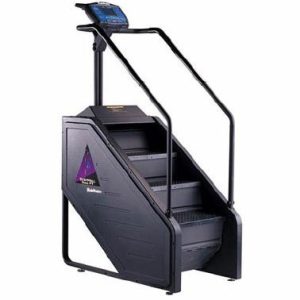 Ab Roller Machine
It is highly suggested for an abdominal workout. It is easily accessible, and it can be easily assembled. It doesn't take much space; it can be used by the beginners who have just started working out. It gives good results if you are consistent as well as persistent. Check out Ab belts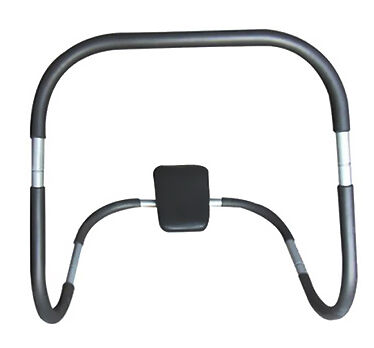 It is highly suggested for back and abdominal strengthening. It is easily available in the market. It can be used to stretch out, which may act as a kickstart for your workout. It does not occupy much space as well as is fun to exercise.
It is not as tedious as other gym equipment. It is not any rocket science but is easily usable and gives great results.
Stepper Machine
It is ideal for an abdominal workout. This exercise gives the full-body workout and helps in strengthening the core. It is a bit bigger and consumes space, but it is worth it. Even if you miss your gym sessions hop on to this stepper machine for a while and you are done, this compensates your hour's work at the gym.
Vibration Plates
Vibration plates offer intense workout sessions for losing belly fat and enhancing muscle mass. It produces multi-directional vibrations that help in contracting and relaxing your muscles.
These vibrations will make you work harder to find stability, making you lose more calories. You can do a 25/30 minute vibration plate workout in a day.
1. Powermax Fitness BU-203 Air Bike with Fixed Handles
The Powermax Fitness Air bike is ideal for a home cardio workout because of its compact and light-weight design.
It comes with adjustable intensity levels allowing you to increase or decrease the intensity of your workout. The wide anti-slip base ensures stability while the flexible ergonomic foam density seating provides comfort while working out.
Main Features
Type: Fitness air exercise cycle.
Max weight capacity: 100 kg.
Comes with a 3 kg flywheel and a design that allows air to act as resistance for a cardio workout.
It has a tension controller knob for adjusting the resistance for different workout intensity levels.
Scan mode: toggles time.
Weighs less than 20 kg.
Features an LCD with a digital meter to track time, speed, distance, and calories.
The seat is made from high-density foam.
Warranty 1 year on manufacturing defects.
PROS (What we liked)
The compact and light-weight design makes it an ideal cardio exercise equipment for home use.
It has an ergonomic adjustable seating design that ensures support and comfort.
The anti-slip wide base offers stability.
Allows easy monitoring of all metrics
CONS (What we didn't like)
The readings of the digital meter are not accurate.
2. Kobo TM-303 Motorized Treadmill
Kobo is one of the well-known brands for gym equipment and fitness product. They have been producing fitness gears and gym equipment for more than two decades.
The treadmill by KOBO is well known for helping in cardio exercise. It helps in encouraging jogging for those who do not have time for regular exercise.
Main Features
Motorized
For Walking Lunges, Walking Plank
Inclination Level3
Maximum Weight Support 120 kg
Type – Motorized
Ideal For – Men, Women
Speed – 1 to 16 km/h
Peak Motor Power – 3 HP
Incline Type – Manual
Manual Incline – 3 Levels
Maximum Weight Support – 120 kg
Running Surface – 49.21 x 17.71
Number of Preset Programs – 64
Heart Rate – Contact Grips
Warranty – 3 Months Domestic Warranty Only for the Motor
PROS (What we liked)
It is foldable
It has an LCD screen which displays running and amount of calories burned
It has safety lock folding
It has air cushions with 3 level incline
It consists of a speaker
It can be a substitute for jogging
It helps in cardio exercise
CONS (What we didn't like)
It is not affordable to all
It consumes a lot of space
3. Lifeline 102 Exercise Cycle
Lifeline has been coming out with various fitness equipment in the market along with fitness gears and gym equipment; they have excelled the market with the product quality and durability.
To allow you to stay fit, it came up with the stationary cycle, which helps in indoor cycling and not spending hours at the gym. This one equipment may give you full-body workout which you need to start your day with.
Main Features
Type: Manual
Supported Weight: 105 kg
Exercise Type: Cycling
Resistance Levels: 7
Inclination – Indoor Cycles
Display Type – LCD
Displayed Information – Speed, Time, Distance, Calories
Heart Rate Sensor Attached – No
Frame Material – Steel
Seat Adjustments – Upwards
Width – 50 inch
Height – 110 inch
Depth – 105 inch
Weight – 18 kg
PROS (What we liked)
It helps in indoor cycling
It consists of an LCD
It has a cooling fan wheel
It has different adjustment levels
It is made up of a steel body which is durable and long-lasting
CONS (What we didn't like)
No heart rate sensor attached
The product needs to be assembled using installation manual
4. Propel 4 Way Adjustable Resistance Fitness
Propel Rower is a package, it helps in abs, cardio as well as the leg workout. The rowing machine helps for those who are not able to attend the gym or are falling short of time to do any workout.
Main Features
Resistance Type – Air
Material – Aluminium
Monitor Display – Yes
Monorail Material – Aluminium
Resistance Level – 4
Monorail Length – 120 cm
Type – Foldable
Maximum User Weight – 90 kg
Suitable For – Home
Used For – Cardiovascular
Display Size – 6 cm
PROS (What we liked)
The monitor display shows time, total count and counts per minute
It is used for cardio exercise
It is easily foldable and has a calorie count
It helps in a full-body workout
Low maintenance and easy storage
Adjustable workout level as per your convenience
CONS (What we didn't like)
It is not for the beginners
It might be a bit overpriced
5. Headly 100 Kg Combo 8 Home Gym
Cardio exercises are time consuming and exhausting; not everyone has time to go to the gym and spend hours. So this machine is really helpful for those who are busy and have less time for exercise.
Main Features
Sports Type: Gym & Fitness
Ideal For: Junior, Senior
Colour: Black
Width: 60 inch, Height: 24 inch, Depth: 9 inch
Model Name – 100 kg Combo BB 8 Convenient
Exercise Type – Gym & Fitness
Designed for – Training
Material – Leather, Pure Rubber, Steel
Other Features – A Combination Of All Gym Equipment For The Perfect Workout, It Is Highly Durable And Long Lasting, A Perfect Muscle Builder
Sales Package – 100 Kg Of Pure Rubber Weight, Imported 6 In 1 Multipurpose Bench +1 X 5 Feet Plain Rod, 1 X 3 Feet Curl Rod, 2 X 14 " Dumbbell Rods, Gym Gloves with Wrist Supporter, 1 Gym Backpack, 1 Skipping Rope, 1 HandGripper, 4 Locks and clippers Comes with The Rods
Width – 60 inch
Height – 24 inch
Depth – 9 inch
PROS (What we liked)
It is a combination of all gym equipment necessary
It is durable
It is made of pure leather and steel
CONS (What we didn't like)
It consumes a lot of space
It is expensive
It is not recommended for beginners
6. Co-Fit W4127 AB Roller
Co-fit is a renowned brand which produces various gym equipment; this ab roller is one of it. It helps in strengthening the core and ab muscles.
Main Features
Type: Ab Roller
For: Abs & Core
Colour: Black, Silver
Ideal Usage – Muscle Building Helps Chest, Supine Exercise
Material – Foam
Other Features – Indoor Equipment, Soft Pillow for Neck Support, Foam Tubes Keep Away Injured, Easy Assemble
Width – 29.52 inch
Height – 31.5 inch
PROS (What we liked)
It is easy to assemble
It has soft pillows
It has foam handles
Its ergonomic construction helps in easy exercise
CONS (What we didn't like)
It is expensive
It is not recommended for beginners
Frequently Asked Questions
1. Are vibration machines good for weight loss?
Vibration machines provide multi-directional vibrations so that your muscles are relaxed and contracted. It ensures intense workout as you have to work hard to maintain stability on the machine. Hence, it is effective in burning fat and promotes weight loss.
2. Which exercise machine helps in making your stomach flat?
The machines which help in making your stomach flat are treadmills, stair climber, stationary bikes, vibration plates, rowing machines, elliptical trainers.
3. How long should I ride on a stationary bike?
The minimum recommended time for riding a stationary bike is from 30 minutes to anywhere between 45 to 60 minutes.
4. Can you lose belly fat in a rowing machine?
Rowing machine helps in burning body fat as a whole. Hence, the belly fat also gets reduced as a part of the whole body fat since it combines cardiovascular and resistance training that helps in calories burning along with workout out of your upper body and core.
Conclusion
These above-mentioned weight loss machines are highly recommended and are produced by renowned manufacturers.
Please visit your family doctor and analyze what exercise is good and might not harm your body. It is also necessary to take the recommendation from your gym instructors before actually investing in the machines; different machines may have a different effect on the body.
Kobo 3 H.P Treadmill For Home Gym Cardio Fitness Treadmill is highly recommended, as the treadmill helps in giving a full-body workout. As it is already known the fact that running and jogging is the best exercise for cardio, legs, arms, back in short for the whole body.
They are easily available and are also recommended for beginners; it does not have any side effects on the body. Even the pro athletes or regular gym-goers must take a visit to the doctor and get checked up regularly that the exercise is not effecting any muscle or ligament, it is better to be safe than sorry.