Top 10 Wind Instruments
Musical Instruments provide fun and entertainment. A wind instrument is such a beautiful instrument that works with the flow of air. Though it sounds easy, yet many wind instruments are difficult to learn and depends on many factors.
Every region has its different type of instrument that has unique features. Wind instruments list is so long, but few among those are the popular ones and a little bit easy to learn such as flute, trumpet, etc. You can always go for a harmonica for beginners to start with. It is easy and portable.
Now, are you thinking what is wind instrument and what are the types? Here, in this article, we have explained to you about it. Also, we have explained how does brass instrument works as well as how does woodwind instruments work. Also, the article mentions things to be considered while buying any wind instrument.
Additionally, we have mentioned a few FAQ and our top 10 picks of the wind instrument. At the end of this article you will be clear with all the types of wind instruments mentioned, Do's and Don'ts of wind instruments and buyers guide, so you get to know factors to note before purchasing any wind instrument.
Top 10 Wind Instruments
| Product | Best Price |
| --- | --- |
| | |
| | |
| | |
| | |
| Less maintenance instrument | |
| | |
| | |
| | |
| | |
| | |
How do Brass Instruments work?
Every Brass instrument is attached with a mouthpiece either metal or wooden. The mouthpiece used is similar in every Brass instrument only they vary in different sizes.
Now, the question arises how they produce sound? The sound is produced from the instrument when the player places his lips on the mouthpiece and vibrates the lip blowing the sound. Moreover, if the mouthpiece is larger, the sound produced is lower.
How do Woodwind Instruments work?
Woodwind instruments may be either reedless instruments or reed instruments. The flute is considered a reedless instrument that does not have any moving parts or reeds. While instruments like saxophone, oboe, Basson have one or two reeds.
In woodwind instruments sound is produced when air passes or flows vibrating the reeds. In a flute, the sound is produced when the air flows across the finger holes.
Do's and Don'ts of Wind Instruments
Always wash your hands before playing the instrument
Never clean the instrument with alcohol-based solutions
Never clean the instrument by immersing into water
Always fine-tune the instrument using screws
Never repair the instruments on your own. Always meet the concerned person to handle the repairs
Always go for a soft cloth to clean the exterior instrument
Always clean the instrument after playing it
Types of Wind Instruments
Wind instruments are the typical musical instrument that is made either by wood or brass.
The sound is produced by blowing the air into the resonator or by the mouthpiece. They are categorized into two types based on the material used to prepare them; one is a woodwind instrument, and the other is the brass instrument. Traditionally woodwind instruments are made up of reed or wood and brass instruments are made up of brass material. In modern days, even metals are used to make the wind instruments breaking the traditional rule.
Brass Instruments
Brass instruments produce sound by the sympathetic resonance of air in the resonator with the help of player's lip. So, these instruments have another name as labrosones (lip-vibrating instruments). To produce different pitches the player has to alter his lip tension or airflow. To change the tubing lengths slides, crooks, values, and keys are used.
Instruments belonging to Trombone family use slides to change the tubing length. Instruments like trumpet are valved brass instruments; they use a set of values to change the length. Instruments like the keyed trumpet, cornett are keyed brass instruments. They use fingers to cover the holes to produce sound. Also, keyed instruments are difficult to play.
Generally, trumpets are used in concerts, orchestras, jazz ensembles. Trumpets produce a buzzing sound when it is played through nearly closed lips and blowing air. The buzzing sound starts vibration in the instrument.
Usually, horns are narrow at one end and broad at another end. The sound is produced when the player or musician blows air from the narrow end of the horn. Often, horns are curved in various ways.
Similar to trumpets, tubas also have a narrow end and broad end. The sound is produced through lip vibration. Also, they are the lowest-pitched instruments.
Euphoniums are a well-sounding or sweet-voiced musical instrument. They fall under valved instruments and are conical-bore brass instruments. This instrument can be played by a male whose voice lies in the range between bass and tenor.
Trombones are slide brass instruments and are cylindrical tube bent in's' shape. To vary the length, they follow a typical telescopic mechanism. The sound in this instrument is produced through the player's lip vibration.

Woodwind Instruments
Woodwind instruments are also played through mouthpiece by blowing air; additionally, fingers are used to open and close the holes for changing the different pitch. Though traditionally these instruments are made using wood but in modern era metals like silver, gold, and even plastic is used.
Moreover, woodwind instruments produce sound when the air is blown through a reed or against the sharp edge. Even woodwind instruments play different pitches longer and larger plays the lower pitch while smaller play higher pitches.
Flutes did not have any moving parts in the mouthpiece and known as a reedless wind instrument. A flute produces sound when the air flows across the opening. Also, they are the oldest wind instrument. It is played by holding it sideways and opening & closing the holes through fingers to change the pitch.
Oboes are a double-reed wind instrument that produces sound when the air is blown into a reed, causing vibrations. The instrument plays in the treble range.
Clarinets have a single-reed mouthpiece with a cylindrical straight tube, cylindrical bore, and a flared bell. Also, clarinets have the largest pitch range. Clarinets can be made from plastic, wood, metal, ivory.
Basson also belongs to double reed family and is a non-transposing instrument. It plays music written in tenor clefs, bass, and treble.
Saxophones are usually called as the sax is similar to clarinets. They use only one reed to produce sound. Saxophones also have holes that are opened and closed for a high and low pitch. The holes are opened and closed using a key mechanism.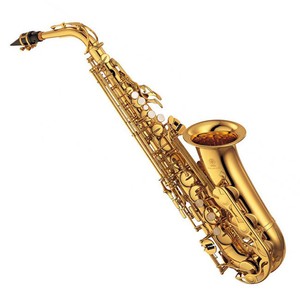 Recorders have sweet and clear sound. Recorders are flutes with a whistle mouthpiece. They have seven finger-holes and a thumb-hole for the upper hand. Closing and opening of the hole produce sound.
Things to Consider While Buying Wind Instruments
Size and Portability
It varies depending on the type of instrument you are choosing. You can't expect harmonica to be as big as a trumpet. Also, the size of the instrument must be such that the instrument must be portable for easy transportation. A portable instrument is easy when you move around the globe.
No Noise
It is one of the important factors to be considered. The instrument you buy should produce proper sound as desired. Also, it must match the pitch you are looking for. Any additional noise produced means the instrument is a defect. Learning students never confuse with the noise or disturbance and bad pitched sound.
Cost
If you want to learn any new instrument or if you are a beginner player, then choose the instrument you are learning must be in the budget. Also, instruments with good quality will be priced higher.
Easy to learn/ use
The instrument you are opting must be easy to use or easy to learn it. You should not feel stressed while using it. Moreover, the instrument must match your requirement.
Quality
Quality of the instrument is the major factor to be considered while buying the wind instrument. You never need an instrument that damage quickly or does is not durable. Hence, always check for the material used in making the instrument. Any wind instrument made from plastic does not last long.
Maintenance
Any musical instrument you buy must be cleaned regularly and better if it is cleaned after each use. The wind instruments damage if the moist residues in it. Hence, it is better to buy a wind instrument which is easy to clean and maintain.
1. Suzuki SCN-48 Harmonica
– Our pick
Suzuki was established in 1953. The harmonica is the first product produced by Suzuki Musical Instruments. It became the most advanced harmonicas around the globe. Also, they have a wide range of harmonica models under different categories. The categories include play pals, performance, box sets, novelty, and much more. Moreover, their harmonicas are unique and innovative.
The SCN-48 Songstar chromatic harmonica is the best Suzuki harmonica. It is manufactured in Japan. Suzuki harmonica chromatic is easy to maintain and handle as it is made of plastic instead of metal. This also removes the problem of the center gap, which found in traditional metal harmonicas.
Main Features
Easy to maintain and handle it
The SCN-48 is made from high-quality plastic and coated with metal
Each hole of the harmonica has two reeds and has no valves
The mouthpiece has high-air-tightness
Also, it comes with a slider, and the harmonica has 24 holes
To keep it safe and dust-free when not in use, the product comes with an easy open and close case
Moreover, the harmonica has a good sound quality and easy to use
PROS (What we liked)
Quality of the product is Excellent
Sound quality is clear and melodious
Easy to use
Look of the product is attractive
CONS (What we didn't like)
2. Radhe Flutes
– Standard and Basic
Radhe Flutes is a family-owned business and found in 1997. They manufacture high-quality traditional flutes that are hand made and also whistles. Also, they have a wide range of flutes, including PVC, bamboo, stainless steel, and Brass flutes. Moreover, all flutes are cost-effective and tested.
The Middle-Octave slide blow flute is tuned finely as per the scale. Also, the holes on this flute are repositioned to avoid fingering problem. To make effortless blowing a lip-plate is designed. Moreover, the product is tested for quality check.
Main Features
The flute is tuned with Tanpura
It is resistant to water, direct sunlight, humidity, and even if it is dropped from a height of 8 feet
The PVC based flute weighs only 75g
To make an effortless blowing a Lip plate is placed
Also, the flute has an additional hole to play lower and higher Tivra Ma
To reduce the stress on fingers the holes on the flute are repositioned
Moreover, the mouthpiece is tested before it is out for sale
PROS (What we liked)
The product is finely tuned
The product is ideal for beginners and intermediate players
The Product is available with the affordable price once again a plus point for any beginner.
The flute comes with a flute bag, makes it easy to store.
CONS (What we didn't like)
Beginners find difficulty in producing higher octave sounds
3. Kadence KXG Alto Saxophone
 – Attractive
Kadence is an Indian company, and the main aim is to make music as part of life to every person. Their products are designed innovatively and maintain good quality. Instruments are categorized into Guitar, Wind instruments, percussions, amplifiers, and much more.
KXG Alto saxophone has a fine quality tuning, adjustable thumb rest. Also, a detachable bell and adjustable bumper felt. Gold Lacquered brass material is used in making the saxophone.
Main Features
The KXG alto saxophone is attractive and yellow brass material is used to make the saxophone
Mouthpiece os the saxophone comes with a cap and ligature
Springs used are made from stainless steel and hence are rust-free
The saxophone comes with adjustable thumb rest and adjustable bumper felts
It comes with a case for carrying, a piece of cloth for cleaning the saxophone, pair of gloves and a duster
PROS (What we liked)
Quality of the product is good
Sound quality is excellent
The saxophone is well-tuned, no need to set it up.
CONS (What we didn't like)
No additional reeds provided along with the product
No service centers
4. Rose Musicals  Clarinet
 – Single-reed
The Rose30 clarinet is the product of Rose Musicals. Their products are well-designed and attractive. A wide range of their products includes saxophone, trumpet, triple bongo, etc. All their products have good user ratings. Black colored clarinet is made from Abornite material. It has 13 solid build keys with B Flat. It is toned well and produce excellent sound quality.
Main Features
The single-reed clarinet weighs around 1kg.
Abornite material is used in manufacturing this clarinet
The clarinet has 13 keys and is in Bb key
Keys have an excellent build quality
Also, the product is ideal for students, beginners, intermediate players
PROS (What we liked)
Price worthy product
Quality of the product and sound of the product is excellent
The product comes with a carrying case, making it easy to carry and maintain.
CONS (What we didn't like)
Quality of the reed can be improved
5. SG Musical Flute
 – Less maintenance instrument
SG Musicals establish in 1981. Their musical instruments are well known for melodious tuning and high quality. They have a wide range of Indian musical instruments including Tanpuras, harmonium, Sitars, etc. Moreover, their products are available at an affordable price with high quality.
Piccolo also works similar to a flute. This Piccolo comes with a padded box and little cork grease. It has key C.
Main Features
Piccolo comes with a padded box for easy storage and portability
For easy assembling little cork grease is provided
The Piccolo is in C key
Additionally, a screwdriver is supplied
The material used in making this Piccolo is cupronickel
PROS (What we liked)
Available at an affordable price
Easy to maintain and clean
CONS (What we didn't like)
Have to be very careful with the product; one fall on the ground can lead to huge damage.
6. Rising Musicals Brass Trumpet
 – Ideal practicing trumpet
Rising Musicals established in 1973 and the company genuinely maintains the quality of each product manufactured. Rising Musicals are specialized in manufacturing Brass Musical Instruments. Their products are well designed and easy to use and include the flute, mouthpiece, trumpet, and much more.
The Bb pitched Brass plated trumpet is easy to use. It produces excellent sound quality. It has a sharp, intense tone and smooth action valves. The product comes with a carry bag.
Main Features
The Brass plated trumpet produce good sound
Bb pitched trumpet is easy to use
It follows the standard structure of trumpet where one end is narrow, and another end is broad
Valves of the trumpet have smooth action
Moreover, the tone is sharp and intense
PROS (What we liked)
The product is available with an affordable price, making it ideal for students and beginners to practice
CONS (What we didn't like)
Needs to be maintained from time to time.
7. Flanger F-890 B Flat Euphonium
 – Intermediate players
Flanger manufactures innovative and well-designed musical instruments. Along with the musical instruments, they also manufacture accessories necessary for musical instruments. Their musical instruments are used all over the world.
F-890 is the product of Flanger which comes with polishing or cleaning cloth, a pair of gloves, and a bag for carrying the instrument with ease. Also, a liquid solution is provided for cleaning the instrument.
Main Features
Yellow brass material is used for making the instrument
The position of the bell is upright
Valves of the euphonium are nickel plated
While the euphonium is plated with Silver Lacquered Nickel
Three top action pistons are made from stainless steel
The weight of the product is 5.44kg
Ideal for intermediate players
PROS (What we liked)
The product comes with a bag, a piece of cloth for easy cleaning and a liquid solution to clean the instrument
The product has one year warranty.
CONS (What we didn't like)
Price of the product is high
8. Jean-Paul USA TB-400 Trombone
 – Bb Key
Jean-Paul USA is the leading musical instruments manufacturer. Their products are ideally designed for beginner and intermediate players. Also, the instrument provides good customer satisfaction. Moreover, their products are tested at the factory as well as the corporate by a highly skilled technician.
TB-400 Trombone is the product of Jean-Paul USA. It is in the key of Bb and comes with an easy carry case. It produces a warm tone and rich sound. Apart from carrying case, other accessories are included along with the trombone.
Main Features
It comes with a dual-use case and a pocket to hold additional accessories. The case can be either carried on shoulders or carried by the hand or slides.
Additional accessories included are valve oil, a piece of soft cloth, and a pair of gloves
The trombone is easy to use with quick slide action and well-balanced weight distribution
Yellow brass material is used with a lacquer coat
PROS (What we liked)
Sound and performance quality is good
Great customer service
The trombone is ideal for beginner and intermediate players because of its size and price.
CONS (What we didn't like)
Needs great attention while handling it.
9. Stagg French Horn
 – Stylish horn
Stagg was established in 1995 in Belgium. Warren Hampton owns this musical instrument company. Stagg provides a great service in providing reliable musical instruments and accessories. Their musical instruments include guitar, drums, percussion, mandolins and much more. Moreover, they also maintain good quality.
The stylish French horn comes with form case and works on a double ball joint mechanism. This horn has an undetachable bell and three rotary valves. The sound produced by the French horn is excellent.
Main Features
WS-HR245 works on double ball joints mechanism
The French horn has three rotary valves
The body of the French horn is lacquer
Bell of the horn cannot be detached and is 305mm
while the bore is 11.4mm
PROS (What we liked)
Easy to use and also portable to carry anywhere
It produces excellent sound
Also, it looks stylish
CONS (What we didn't like)
Maintaining the horn is a bit difficult compared to other musical instruments
10. Rose Musicals Narsingha
 – 'S' shaped Trumpet
Narsingha ROSE28 is the product of rose musicals. All their products are well-designed and have good user ratings. Their products include a wide range of Trumpets, Bongo, Saxophone, etc.
ROSE28 Narsingha also known as Indian royal vintage trumpet, is in the form of letter 'S.' This instrument is made from brass with a gold color coating. A 7c mouthpiece is attached to produce quality sound.
Main Features
The product weighs 3 kgs
The material used to make this Narsingha is Brass
Also, it is coated with gold color
A 7c mouthpiece is attached at one end of the instrument
It is widely used in northern parts of India as well as Nepal
Narsingha is also known as Indian royal vintage trumpet and is divided into two sections
PROS (What we liked)
Quality of the Narsingha is good
The sound produced is clear
Money-worthy product
CONS (What we didn't like)
Cleaning of the instrument is a bit difficult due to curve structure
Frequently Asked Questions
1. How to maintain a flute?
Flute must be maintained with proper cleaning. Always clean your flute after each use. Take a long thin stick, wrap it with a soft cloth, and then place the stick gently from one end of the flute. Now, start cleaning inside of the flute to remove moist. Also, using microfiber cloth gently clean the outer side of the flute.
2. What is the best age to start playing the trumpet or brass instruments?
Playing any musical instrument is fun and also requires lots of energy. Especially when you consider brass instruments or trumpet, you also need good physical energy. So, the ideal age for learning the brass instruments or start using them is six to ten years. If you want your kid to learn trumpet, then do not start straight away with trumpet as it will be heavier to hold. Start with a lightweight brass instrument and then slowly start learning the trumpet.
3. What's the difference between Bansuri and Flute?
Bansuri is North-Indian flute used for Hindustani music while South-Indian Flute or Venu is used for Carnatic music. Traditionally, bansuri has 6 or 7 finger holes while flute or Venu have eight holes.
4. What are the different types of Saxophone?
In general, there are 14 different types of saxophones, yet only four types of saxophones are used. The four types used mostly are Soprano (B key), Alto (E key), Tenor(B key), Baritone(E key).
5. How can you clean Recorder?
To clean the recorder, remove the mouthpiece and clean it gently by toothpick or cotton swab. Now, to clean another part of recorder just use a thin metal rod or stick and wrap it in a soft cloth. Start cleaning inside out with it. Finally, clean exterior of the recorder using a soft cloth.
Conclusion
If you have come to this part of the article means you are looking for the wind instrument to buy. I hope this article made you clear with different types of wind instruments. Also, things to be considered while buying the instrument and top picks.
Based on good research, we have chosen the top 10 picks from our end. We have chosen Suzuki Harmonica as our top pick. While Bb Pitched trumpet as the ideal practicing trumpet. If you are looking for a stylish instrument, then we suggest a French horn. If you want to learn or buy a basic wind instrument, then Radhe Flute fiber bansuri is the ideal one.