Top 11 Best Epilators
Body hair is something that every person is worried about. Whether it is of shaving the beard or waxing the leg. Apart from the tedious process of removing it, you have to worry about doing it every month. But with an increase in demand for hair removal items, the companies now have introduced Epilators in the market.
Most of us are keen to get your hair grown on your face because men usually love beard and hair on their chest. But some people do not like them and would be eager to get rid of them. Women, in general, do not want the hair to be grown on their face, legs, and hands and find ways to get rid of them and follow the hair removal practices. The removal of hair from the body is known as Epilation and Depilation.
Epilators have emerged onto the skincare scene as one of the safest and most comfortable ways of getting rid of unwanted hair from both hard and highly sensitive areas of the human body. This is why they are fast eclipsing the influence of older methods such as waxing and various forms of manual uprooting.
Due to a significant uncertainty on these aspects in the consumer community, most users end up being discouraged from going ahead and getting one.
In this article, you will get information about Types of hair removals, how does epilator works, its advantages, types of epilators and How to reduce pain while epilating. Lastly, we have also mentioned buyers guide, our Top 11 recommended products and FAQ's to help you select the best for yourself.
Top 11 Best Epilators
| Product | Best Price |
| --- | --- |
| | |
| | |
| Compact and impeccable performance | |
| | |
| Comfortable, solid and efficient | |
| | |
| | |
| | |
| Micro-Oscillation Technology | |
| | |
| | |
Types of Hair Removals
Depilation.
During the time of emergency and you need to get rid of the facial hairs quickly, you follow depilation which can last for only a few days. This is called depilation and is done through shaving, trimming, or applying hair removal creams. In this method, hair is removed from the surface skin and not through the depth.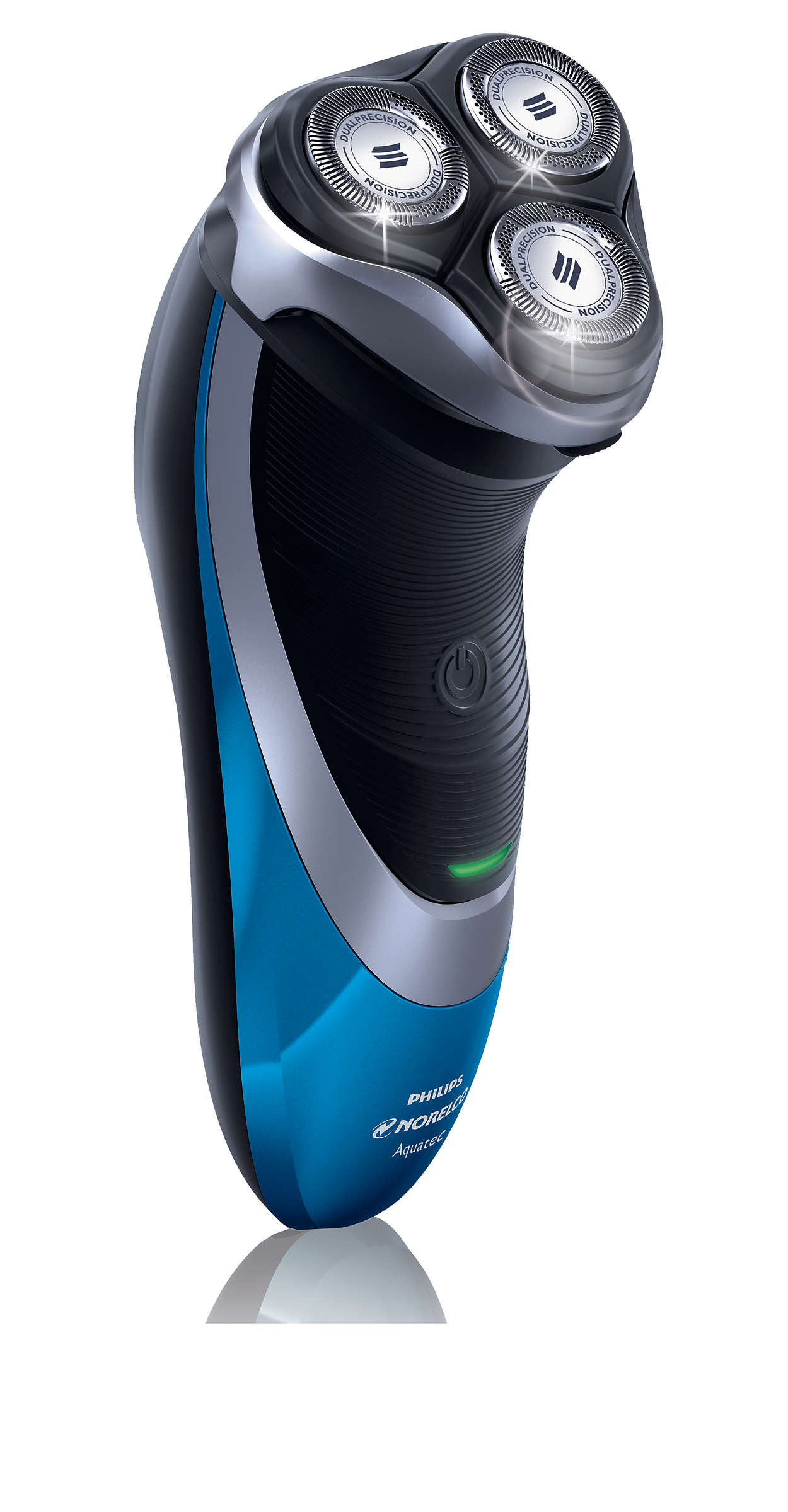 Epilation.
Another method for hair removal is through removing the hair from its root, and this is known as epilation. It is one of the most popular ways and can be done through epilator devices, waxing, using laser technology, intense pulsed light, and electrology.
How Does an Epilator Work?
As you might have already known, Epilators get rid of body hair utilizing a mechanism that mechanically dislodges them from their roots. The device has a lot of similarity to waxing, only that it does not get rid of cells from the topmost layer of the skin known as the epidermis.
Epilators come in a variety of designs which determine their type or classification. The mechanism of action is a common classification factor; dividing the diversity of epilators into spring, rotating disc, and tweezer types. We'll go into the details of each kind shortly when we set out to consider the common types available on the market today.
Based on the source of power, they can either be classified as wired, rechargeable, or battery operated. Battery operated epilators provide a higher degree of versatility, as they can be used in both wet and dry modes. Great epilators tend to come with accessories like a small head, which assists with accessing some hard-to-reach areas, and a specialized head which helps with exfoliating the skin before the actual epilation.
The epilation procedure often comes with pain to some individuals due to the mechanical pulling of the target hair, which naturally stimulates some pain receptors. The pain is usually intense during the first session, thus necessitating a pre-epilation/preparatory procedure to decrease its intensity. Waxing is a common pre-epilatory choice in most cases.
Epilators operated in wet and dry modes are generally better when it comes to pain, as they allow you to carry out the procedure on wet skin, which is usually less sensitive. In cases where the pain is still hard to control, numbing creams can be used before the actual removal commences.
Epilators with variable speeds provide an extra edge when it comes to pain control, as slower speeds tend to reduce the pain to satisfactory levels.
Benefits of Epilating
Efficient, and longer regrowth period
Epilation involves the complete removal of hair from their roots. Thus the regrowth period is considerably longer. The average smooth skin period falls somewhere between 2 weeks and a month, which is almost the same as waxing. The regrowth period is even longer during the winter, where the average time is extended to around one month.
The amount of unwanted hair reduces with time 
Following the epilation procedure, not all the hair roots manage to restore the structure successfully. Thus the total hair population reduces with time. For instance, after a few consistent sessions, you may notice that even if you go for extended periods without re-epilating the area, it may still come out with a light stubble and notably fewer hair.
They can normally be used on almost any body part 
The epilator is safe enough to be used on nearly every body part, including the armpits, back, and bikini area. Facial hair can also be successfully removed provided that a few precautions are observed. A common concern about using epilators for facial hair is the possibility of breakouts.
If your skin is sensitive or prone to acne, you should take some precautionary measures. A good example is applying wax strips before you commence any epilation. If the reaction involves nothing but some redness that disappears after a few minutes, then epilation should be okay.
Lower cost 
An epilator is a convenient and cost-effective tool for long term usage. At just under INR 2,000, you are assured of a device you can use for 2-3 years with a few repairs.
Easy to maintain
Epilators don't need a lot of attention to stay functional. All you need to do is a quick general cleaning routine using a cleaning brush and rinsing of the epilating head. For most non-washable devices, you only need to brush it and then let it dry for a few hours.
No drastic Side-Effects
In general terms, the correct usage of the epilator shouldn't lead to any adverse side effects. You can only expect some redness after the session, which is hardly anything to worry about. However, if your skin is highly sensitive, it's best to take some precautionary measures, some of which we've discussed above.
Disadvantages
For those who people who face a little problem of hair growth, it would not be a good option to invest in a slightly expensive method.
Even though it does not cause pain while removing, it will cause mild irritation and reddishness to your skin.
It is not a good option for tiny hairs.
It would result in ingrown hair.
How to Reduce Epilation Pain?
Epilation pain can be reduced if you follow these simple steps.
Take a Shower beforehand: While taking a shower, all the pores of your skin gets opened up. This would help reduce your pain.
Exfoliate before epilating: Exfoliation is a step before epilating. During exfoliation, the dead cells are removed, and you can minimize the number of ingrown hairs. It is recommended that you should exfoliate almost daily. You can use a scrub or an exfoliating glove to do the process. It is helpful because it makes the skin less oily so that hair does not become flat while epilation is done.
Keep the skin taut: Holding the skin-tight during epilation can eventually reduce the amount of pain that you need to suffer. If you are performing the process, hold the epilator on the one hand and the other side to hold the skin taut. If you are epilating on the underarms, just stretch the hand as much as you can.
Use a wet and dry Epilator:  You can easily use this under the shower. The pores open up quickly, which will allow hair to come off the roots easily.
Types of Epilators
Epilators can be classified into spring, rotating disc, and tweezer types based on the mechanism employed in the pulling process. Let's spend a few moments in each kind.
Spring Type Epilators
This is the oldest design, as it was featured in the first epilator back in 1986. As the name suggests, these epilators used coil spring and a motor to pull out the hair from their follicles. In general terms, the motor caused the spring to rotate and flex continuously, thus causing the hair to be trapped inside the spring and then pulled out from the roots. 
This mechanism has one key weakness. The continuous rotation and bending expose the spring to failure, and the springs used to be found on the market as spare parts.
Spring epilators also exist in today's market as completely manual devices. The design is much simpler, as it incorporates a simple coil with two handles. The spring is bent and brought near the hair as the handles are being turned. This traps and pulls the hair from their roots, thus achieving a complete removal. 
Rotating Disc Type Epilator
These replace the spring with a set of metal discs, which rotate to exert the necessary tension to pull out the hair. The two types operate on the same principle, just that the parts in use are different.
Tweezer Type Epilator
This can be considered as an upgrade of the rotating discs system in that the discs are modified to take the shape of thin metal plates which are stacked in a plastic casing. The casing is designed in such a way that the plates are exposed at one side of the casing. As the motor rotates the plates, they rotate to and from the skin continuously, thus causing simultaneous pulling and release of the hair. 
The mechanism results in a four-stage process that grips, pulls, extracts, and discards the hair as the device is moved over the skin surface.
Of course, the process is quite far from perfect as some of the hair may not be completely pulled out due to different thickness and texture. This may leave out some areas which may look like the stubble caused by regular shaving, but it's remarkably spaced out for a different look. Just like in waxing, the aftermath of the first epilation does not involve remarkable regrowth. The pain and number of partial removals decrease with repeated sessions.
Buyers Guide
Functionality
Are you looking for something that offers much more than just epilation? There are several functions incorporated in different epilators as a way of making them more appealing to buyers. One of the most common features is the shaver head, which generally gives the device dual functionality. 
There is a clear advantage to this as you no longer have to keep up with the headache of maintaining and charging two devices. This comes in handy when you are traveling. 
If a dual device is great for you, then ensure that the shaver head has the excellent quality, and it also comes with the necessary convenience features such as a comb or trimmer. This allows you to ensure that the manufacturer did not just add it in only as an accessory to attract more buyers.
Exfoliating brushes are another great addition to the epilator's functional profile. Exfoliation is usually done before and midway through the process, and it comes in handy when it comes to reducing ingrown hairs. Included as an optional head, it has the advantage of ensuring that you get a good amount of use from your epilator, whilst giving your skin a deep, efficient exfoliation.
Callus removers, also known as foot buffers, are another great feature for those looking for something that offers a greater functional range. A typical foot buffer incorporates a roller head, which features a rough surface used to dislodge calluses from hardened skin and the sole. They are a proven and efficient way of giving your skin an extra treat for the optimal result.
Cost
Your budget is key to your decision-making process. The most relevant question regarding this point is: How much do you need to put in to get an effective and efficient product?
Today's epilators may demand anything from INR1,000-INR8,000, and where a particular model on the price gauge falls depends on the quality and the functional features it affords. The key to getting the most satisfactory model is in focusing on getting the best model for your budget. To achieve this, you need to have a closer look at the functional features we'll discuss below and try to identify the model that provides a more comprehensive package for your budget.
Quantity of Tweezers
Generally, epilators function like your regular tweezers, just that they are more than capable of removing multiple hairs efficiently. The number of tweezers is directly correlated to the overall effectiveness of the epilator. The greater the number of tweezers, the greater the area to be covered by the epilator. Therefore, when considering any model on the market, you also need to bear in mind the type and size of the primary intended area.
The number of tweezers per head can vary between 10, for soft areas like the face, and 72 for harder areas such as the legs. Another point worth noting is that more tweezers might imply more pain. However, since the process is quicker, the time you need to endure the pain is reduced.
Wet and Dry options
Another factor to think about is whether you would like to use it dry only, or with the extra option of using it in the shower. If you are inclined towards the wet option, you need to consider something that is cordless and rechargeable. There are many advantages and disadvantages associated with the wet option:
Pros
More flexible: Since they can be used dry and wet, they can easily fit into your routine.
More comfortable to apply: They can be used together with a range of gels and creams, which can add in a soothing effect.
Wireless: This means they can easily be an excellent device for frequent travelers looking to get something they can easily pack and use anywhere.
Cons
They are generally not as efficient as dry epilators.
The dual functionality comes with an extra cost.
Size and shape
Once you hit the market, you should quickly notice that epilators come in a variety of designs and shapes. While some come in bulky, others incorporate rather slim and slender bodies for easier handling.
This is a matter of preference, but it's worth it to consider where exactly you will be using the device and whether it will provide a smooth, comfortable reach or not.
For instance, a bulkier epilator may not be as great as a slender design when it comes to narrow areas like the bikini line even though there are some accessories present. To test for the epilator's manual handling, you can firmly hold the device at 90 degrees on the surface of your skin, and see if it affords a comfortable feel for your hand.
Extra features
A good epilator should come with a good number of accessories to make the procedure as comfortable and easy as possible.
Caps
The majority of epilators on the market come with a single or more caps, which can work as attachments to the epilator head depending on the body part being worked on. In most cases, there is what's known as a sensitive area cap, which is deployed for areas such as the bikini line and underarms. 
A facial cap may also be present to adopt the device to facial skin. Other special caps include the efficiency cap, which improves the alternate angle for perfect results, and massage caps, which utilize special rollers aimed at reducing the associated pain.
Light
A good number of epilators come in with a view, which is purposed to illuminate the area for greater precision. This brings in that extra edge of being able to efficiently handle the hair that would otherwise be hard to remove, such as those that lay flat on the skin, and those that are overly fine and thinner.
Variable Speed
Most epilators meant for full body usage have variable speed functionality. This allows you to adjust the epilator accordingly when covering different body areas. Slower speeds can be set for softer and more delicate areas, while faster speeds can be used for the harder and less sensitive parts. 
Warranty
Before you plunge into the market to get the best model with the best features, always remember that even trusted manufacturers can make gross mistakes with their products. This implies that there is a risk attached to any device you decide to buy, especially when it comes to devices like epilators, which involves a lot of moving parts.
Responsible manufacturers attach a warranty policy to their products to ensure that every buyer gets what he/she deserves. This is usually in the form of a period where the buyer can return the product if anything unacceptable is noticed in terms of quality. Typical warranty periods range from 6 months to 1 year. This calls for you to check the product's specs list to see if there is anything meaningful attached.
1. Panasonic Epilator
 – Our Pick
This product furnishes another great model from a global giant in electronics; Panasonic. It's one of the fewest models offering a rare combination of simplicity and efficiency. Let's get into the details.
Design and size It adopts the standard setup but improves it a little with an indented body to facilitate the grip, and a sleek outer coat painted in white and pink. The power button occupies the top surface as the head occupies the pointed end. The small size translates into a total weight of 40.8 grams.
Main Features
Type – Tweezer.
Usage – Dry.
Speed  – Nonvariable speed.
Head material – Metallic.
Head Width – 24mm
Attachments included – It comes with three accessories for wider areas such as legs and arms, and smaller areas like bikini lines. The package also includes a shaver head and a Bikini comb.
Power features – Corded.
Recommended areas – Both hard and soft areas: Legs, arms, armpits, bikini line, and face.
Warranty – the 24-month term for related defects.
PROS (What we liked)
A comprehensive package – The designers put a little more thought into the needed attachments. Three epilator heads for different areas and a shaver head provides one of the most comprehensive feature sets.  
Convenient design  – It is light and compact enough for a comfortable grip in a variety of positions and areas.
Durable  – It affords excellent material and a strong unit for frequent usage.
Great warranty – A two-year plan is simply comprehensive enough potential defects.
Full application  – It's good enough for almost all the body parts that need shaving or epilation.
CONS (What we didn't like)
Non-variable speed.
The cord can be a limiting factor when traveling.
Relatively highly-priced.
2. Braun Silk-Epil Wet & Dry Epilator
 – High ranged
The well-known grooming products brand Braun Silk brings to the customers one of the finest epilators that are available in the market. If you use it once, you would not have to bother yourself from doing it again before a month or more.
Braun Silk-Epil 9-558 leg Wet and Dry Epilator with 5 Extras comes in the high-ranged product, but the features that it offers are up to the mark, and you would not complain about it.
What's a bigger advantage is that it comes with five extra adjustments that allow you to finely remove even the slightest of the hair present on your face.
Main Features
It comes with three extra fittings, a face epilator, a high-frequency massage cap, and a skin contact cap. All these adjustments help you to better the results. 
It is a wet & dry epilator that can be used in your regular showers as well. When your skin is wet, pores open up, and it becomes easy to remove the hair.
Feels lightweight when you hold it in your hands.
PROS (What we liked)
The 40% wider epilation face allows you to remove more hair as compared to the other epilators. This would make your job easy and efficient.
The cordless feature prevents you from risking yourself epilation with plugs inserted.
As it is a wet & dry epilator, it can be used under the showers as well.
A facial epilator that comes along with it allows you to remove the finest hair present from the root for long-lasting smooth skin.
The smart light feature helps you to highlight the area which needs to be epilated.
CONS (What we didn't like)
The battery runs off soon.
3. Philips BRE Satinelle Essential epilators
 – Compact and impeccable performance
Next up is another product from the Philips brand, which affords some additional features which have proven an attractive spectacle for most ardent consumers. Revered performance levels and sheer reliability represent some of its delicacies. Let's have a look.
Design and size – It adopts an identical construction to the previous product from Philips. The rounded body terminates into a relatively flat frontal surface, which accommodates the metallic head. In terms of size and weight, the device measures 5.5 x 11.5 x 14 cm and 181 g, respectively.
Main Features
Type – Tweezer.
Usage – Wet and Dry.
Speed  – Variable speed; comes with 2-speed settings.
Ideal hair size  – Can uproot up to 0.5mm.
Head material  – Metallic.
Attachments included – Shaving head and comb.
Power features – Corded, 15V adapter.
Cleaning – The epilation head can be cleaned with running water.
Recommended areas – All areas.
Warranty – the 2-year term for manufacture related defects.
PROS (What we liked)
More control – The epilator affords more control through adjustable speed settings.
Efficient – It can effectively work on tiny hair while incorporating great speed.
User-friendly  – It comes with a great handle and size for an easy reach into a variety of areas.
Reliable – The head material and general construction afford a highly resistant structure.
Comprehensive warranty – 2 years provides for more than enough to cover any unexpected defects.
Versatile – It can be used on a wide variety of areas and body parts.a
CONS (What we didn't like)
The price tag is rather hefty when compared to most devices.
It lacks an onboard power supply such as an in-built rechargeable battery.
4. Panasonic Wet and Dry Cordless Epilator
– Four Extra Attachments
Epilating devices even sometimes cause pain and irritation to your skin. It is only because along with the hair, your skin also gets pulled, which would eventually result in pain. Panasonic ES-ED53 Wet and Dry Cordless Epilator with Four Extra Attachments finds a solution to your problem. Falling under the category of high-ranged product, it provides you with every benefit that would suffice your needs. Apart from these, other features come along with the products.
Main Features
The main feature that makes it stand out from the rest is the Gentle Skin Guard feature. During epilation. It often happens that the skin gets pulled along with the hair, which causes pain. With this feature, the skin holds on and does not get picked.
The four different attachments that come along with this epilator makes it the perfect tool for the body to remove all your unwanted hair from your legs and arms.
It is small and lightweight, which makes it easy to handle.
PROS (What we liked)
The 60 flexible heads follow the natural contour of the body and make it an optimum solution to give a smooth and fine skin for an extended period.
If you use a foam along with it, it can make your epilation even more smooth.
The attachments that come along with this product makes it more efficient and easy to handle.
CONS (What we didn't like)
No negative points were observed so far
5. Braun Silk Epil 1/1170 Epilator
 – Comfortable, solid and efficient
Braun is another brand that's managed to come up with a model that affords a highly efficient performance while keeping the procedure comfortable enough for most users. It is also known for its ergonomic design and reliable construction quality. Let's have a look at what it has in store.
Design and size The design follows the same principle as the previous model when it comes to shaping and general setup. The compact frame allows a convenient grip through an utterly manageable size (14 x 12 x 6 cm), a lightweight (227 g), and a well-rounded handle to naturally fit into the contours of the hand. The power button is also situated on the top surface, while the flat end holds a metallic head.
Main Features
Type – Tweezer.
Usage – Dry.
Speed  – Nonvariable speed.
Number of discs and catching points – 20 tweezers.
Expected smooth skin time frame – 4 weeks.
Ideal hair size  – Up to 0.5mm.
Head material  – Metallic.
Power features – Corded, 12V adapter.
Recommended areas – Legs, armpits, and face.
Warranty – the 2-year term for manufacture related defects.
PROS (What we liked)
Great overall performance  – With 20 tweezers, and the ability to uproot hair as small as 0.5mm, it doesn't fall any short of the standard for high-performance devices.
Efficient and comfortable tweezer system  – The tweezers are adapted with a soft lift mechanism which allows for easier removal of hair that's lying on the skin. This allows for greater efficiency as the hair on top of the skin can impinge on overall efficiency and comfort.
Reliable  – It features durable material in solid construction.
Ample warranty – The 2-year time frame affords adequate cover for any probable defects.
Versatile  – It can be used in a wide range of areas.
CONS (What we didn't like)
It cannot operate in a wet mode.
The lack of onboard power supply makes it less than ideal for traveling.
6. Panasonic Epilator
– Faster tweezing discs
The colorful and elegant design of this product makes this epilator stand out from the rest. The fast working of it gives you a fast epilation, and in no time, you will get smooth and silky skin. With wide and efficient tweezers of this product, it makes epilating your hairs even faster. Let us look at the other features of this product.
Main Features
It comes with a 30% faster disc that rotates evenly on your skin and provides you with a fine result.
It is compact in its size, which makes handling it better and the design in which it comes, makes it stand out from other epilating devices.
The product comes along with a long cord, which helps you even if you do not have a plug near to your mirror.
PROS (What we liked)
The pain developed during epilation is almost negligible. This could be one of the most important advantages of this product.
If you are running short of time and still want to get your hair removed, the fast tweezing disc removes all the hair in no time.
It comes along with a 2-year warranty on the product.
CONS (What we didn't like)
The surface area of your skin, which is in contact with this epilator is lesser, and so, less number of hairs could be removed at once.
It is a corded epilator
7. Philips Satinelle Advanced Epilator
 – Low-Ranged
Epilation can sometimes prove to be painful if not done properly and if good epilators are not used. Philips Satinelle Advanced Epilator, Electric Hair Removal, a cordless epilator which suffices your every need. It can be used to get rid of hair from all over the body, such as your armpits, legs, bikini area, and even the sensitive areas. With its ceramic tweezer, it is gentle over your skin and makes it smooth for weeks. Let us have a look at all the features of this product.
Main Features
The Satinelle Advanced epilator removes hair by its root, making your skin look smooth and silky for many weeks.
The special ceramic tweezing discs rotate quickly and remove more hairs than the normal epilators. Due to its fast motion, a lot of hair is removed at once.
It comes along with a rechargeable battery, which is made up of lithium-ion.
PROS (What we liked)
The full head can remove a lot of hair at once, which makes epilation efficient, fast, and easy.
With it's built and working, only the hair is pulled and not the skin, which means that you would not come across pain or irritation on your skin while epilating.
It is built as a wet and dry epilator, which allows it to be used along with the showers as well.
The battery backup is about 40 minutes, which is long enough to epilate all your hair. The cordless feature allows you not to bother about plugging while using it.
CONS (What we didn't like)
No negative points were observed so far
8. Philips Satinelle Epilator
– Corded
The Philips India product offers users a product that is easy to handle and epilate. The corded epilator is easy on the go epilating device that is more efficient than any other technique. Philips BRE201/00 Satinelle Essential Epilator (Corded) even comes along with a 2-year warranty on the product. Many other features come along with this product.
Main Features
The corded epilator can be easy and smooth on your skin, making it hair-free for about four weeks. Thus, you do not have to do it every week.
The new shaving head provides an easy on-the-go shave as well.
The product is easy to be handled because of its superior grip.
PROS (What we liked)
This epilating device can remove 4x shorter hair than waxing does. The reason for you choosing this device is even more as it is an efficient method to remove hair.
It is gentle on your skin and even your delicate areas.
A lightweight product is very easy to be handled.
Since the product is corded, you do not have to get it charged every time before the use.
CONS (What we didn't like)
After about 10 minutes of use, the head gets a little hot, which adds to the pain of epilation.
9. Braun Face 810 Epilator 
– Micro-Oscillation Technology
The Braun brand always looks at making their customers satisfied and happy. Due to this reason, they always come along with elegant and efficient products that would cater to all the needs of the customers. Braun Face 810 – Facial Epilator and Facial Cleansing Brush with Micro-Oscillations is one other product that the brand offers, which works as a facial epilator that is capable of removing even the slightest and finest of the hair present on your skin.
Along with that, it works as a face cleansing brush. So with the price of one product, it offers numerous advantages together, which makes it one of the best choices available in the market.
Main Features
It is the world's 1st facial epilator and cleansing brush.
It works as a facial epilator that has a slim head for precise epilation. This feature could remove the slightest of the hair present on your face.
It also comes along with 10-micro openings that can remove the finest of the hair from its root.
For those people who are still dependent on threading for their facial hair, this product could be the best replacement for your needs.
PROS (What we liked)
With a fine precision, it could be sufficient to be used for your upper lips and even shape your eyebrows.
Dermatologists test the product; it uses micro-oscillation to deeply cleanse the deep pores and making your face look even more shiny and smooth.
It comes with a 2-year warranty on the product.
It is sleek and powerful.
CONS (What we didn't like)
The pain developed while epilation is much more than the other products.
10. Havells FD5050 Epilator 
– 2-Speed Epilator
The corded epilator is going to provide you with smooth and shiny skin for about four weeks at a time. Havells FD5050 Epilator (Dark Grey and Golden) looks even better with its cool and elegant design which is easy to be handled and taken care of. If you are still dependent on your traditional way of waxing to get rid of your hair, this can be a perfect option for you. Let us look at the features of the product.
Main Features
The 2-speed operable epilator can be used in whichever speed you want to use it. The epilation does not pain you much as the skin does not get pulled off during epilation.
The product is designed in such a way that it reduces a lot of pain caused. The rounded tweezing discs allow you to easily get rid of the hair from its root without pulling your skin.
The epilator is corded. So, whenever you wish to have it done, just plug in your device. You do not have to depend on the charge remaining in your battery for using it.
PROS (What we liked)
The epilator is gentle on the skin without causing much pain and irritation to you.
Even the slightest of the hair can be get ridden off using this epilator. Most of the product does not succeed in doing so. But this product can suffice your needs.
The cables are long, making it convenient to move along and make you comfortable for epilation.
CONS (What we didn't like)
It is a dry epilator only. Do not use it in the shower or even using a moisturizer.
11. Fit score  Epilator –
 Low-Ranged
With its sleek and stylish design, Fitscore Flawless Epilator is also one of the choices available for the users, which also falls under the category of low-ranged products. For those people who do not wish to invest a lot of money on their epilators, should definitely buy this product.
Main Features
The discreet and stylish facial and body hair remover looks fine and elegant and fit for use.
The product features a built-in-light that spots even the finest hair on your face and skin — leaving them perfectly smooth and silky.
It is a perfect replacement for your waxing and other epilation techniques.
Due to its compact size and design, you do not have to carry an extra casing pouch for it.
PROS (What we liked)
The pain developed due to epilation is almost nil, and it does not cause redness, irritation on your skin.
It is safe to be used on all types of skin, dry, and oily.
It could be the best addition to your makeup sets, as it will easily remove off the unwanted facial hair.
CONS (What we didn't like)
No negative points were observed so far.
Frequently Asked Questions
1. Does epilation get less painful with time?
Yes, this is right. During each epilation, your skin gets used to the sensation, and you would experience a lesser pain each time you epilate. During the first time, it would be indeed painful and may lead to reddish and irritation on the skin.
2. How often should you epilate?
You should continue to epilate every two weeks and keep on trimming before you epilate. After 3-4 months, you will get to see that the hair growth has reduced and you can reduce the frequency of epilation after that.
3. Epilating vs. waxing vs. shaving, which is better?
Waxing is a process of applying a soft waxy layer over your skin and the hair above it. This could be a wax strip or melted wax beans. It is applied in the direction of the hair growth, which is then pulled off, leaving the hair from its root. This is a painful process because the wax often sticks to your skin and pulling it apart would indeed cause you pain.
Epilating is a process done using an electrical device that pulls off the hair from the root and does not cause much pain to your skin. But mild irritation persists, which will go if you get used to the epilation process and your skin gets used to the sensation.
Shaving is a process in which you have a razor or a shaver that is rolled over the hairy part. It removes the hair only from the surface of the skin and not the root. It is not at all a painful process. But you need to keep on doing it every 2-3 days because hair does not come off the root and keeps growing afterward.
Out of these three methods, if you need to have a long term result, it is better to invest in an epilator. Though it is a little painful, you will get used to it after using it for 2-3 times. So, choose an epilator device over shaving or waxing.
4. Difference between face epilator and body epilator?
There is a slight difference between both. The major difference would be the size. Face epilators are usually smaller in size. The head of the epilators is also small. Since the hair present on the face is too small, it becomes difficult for the body epilators to remove them off. A face epilator which has a small head and tweezer is capable of removing them as well. All the process to be followed to reduce the pain and irritation remains the same apart from the design and size.
5. How to clean epilators?
After using your epilator, hairs often get stuck on the cap and head which needs to be removed to maintain sanitization of the epilator. The cleaning method is quite easy.
Remove the head of the epilator. There are two buttons on the side which helps you to remove the head.
Brush the head. A cleaning brush comes along with the product; if it does not have a cleaning brush, you can use an old toothbrush which is not in use. Brush off the head because hair gets stuck on to it.
Wash the head underwater. The excess hair which has not been removed gets washed off by this.
Swipe the head by an alcohol-soaked cotton ball. It will immediately clean any type of bacteria that is present on it.
Shake off the excess water from it and let it dry. Re-attach the head into your epilator.
6. How to use epilators?
Exfoliate before epilating the hair from your skin. This is a must thing before epilation.
Pull your skin taut and tight. This will reduce the pain that is generated during epilation.
Go slow on the process, though it would be tempting and itching while doing it for the first time, you will get used to the pain.
Apply a soothing gel after epilation.
Conclusion
Too much hair on your body can sometimes cause irritation and itching, and we need to find methods to get rid of it. As discussed above, there are many techniques, and you could choose the best according to your wish. But looking at the benefits that epilation provides, we would suggest that it is the best available method amongst all of them. Looking at all the specifications and features, we will indicate that Braun Silk-Epil 9-558 leg Wet & Dry Epilator with 5 Extras to be the best choice available in the amongst the high-ranged product. The brand itself is known for its grooming products, and no doubt, it is one of the best products available in the market. Works as a wet & dry epilator, it can be used under the shower.
Another product that we would suggest from the mid & low-ranged together would be Braun Face 810 – Facial Epilator and Facial Cleansing Brush with Micro-Oscillations (White). It is said to be the 1st epilator that works even as a cleansing brush. Using the micro-oscillation method, it could clean all your deep pores. Its sleek and powerful design allows you to carry it with you wherever you wish to. It also comes along with a 2-year warranty. The price range is also good, so that it fits in your budget.