9 Best Coffee Grinders
Every coffee lover should consider opting for a coffee grinder from the different types including manual, electric, burr, conical, flat and blade. Here we have reviewed the best coffee grinders from brands like Usha, Stok, etc.
With the change in lifestyle, many are preferring for pre-powdered instant coffee powders than the traditional way of coffee filtering method.
A flavored coffee starts your day happily and the taste of the coffee will remind in your mind till the end of the day. Also, pre-powdered different flavored coffee powders are increasing day-by-day in the market with various brand tags.
Yet the enjoyment of coffee made from the coffee ground is totally different. It provides a fresh aroma and fresh taste that lasts for a longer duration of the day.
Everyone looks forward to having fresh coffee ground yet their busy schedules won't allow or the process involved to ground the coffee beans won't allow using the coffee ground and coffee Grinder does exactly that.
A coffee bean grinder can be either manual or electrical but the process or the technology used to grind the beans may differ.
Here, we have provided you with best picks from the various range of coffee grinders with the buyer's guide that helps you to finish the task easily.
Also, it provides tips for cleaning and maintenance along with the advantages of a coffee grinder. Moreover, we have mentioned different types of coffee grinders with answers to frequently asked questions to avoid confusion in choosing the best one.
9 Best Coffee Grinders in India
Cleaning and Maintenance
Cleaning is the most important function for your grinder to provide a proper coffee powder. Clean daily if you are running your machine daily.
Try to remove excess ground. For every week or fortnight clean hopper and chamber. Deep clean for every 3 to 6 months. To clean daily use a soft cloth to wipe off the excess leftover.
Many grinders come with removable hopper for thorough cleaning. Wash the hopper whenever required. In a few coffee grinders, rice can be used for cleaning purposes.
It is advisable to always check cleaning with rice is allowed with your grinder or not. Also, for deep cleaning follow simple steps mentioned below.
Turn off the grinder or unplug everything
Remove the hopper, grinder chamber, outer burr or blade and other parts that can be removed
Wipe them using a soft cloth that is lint-free
If the oil stain is too heavy use mild liquid soap water, rinse it off followed by a thorough drying
Always do remember that never allow any water to pass through the motor or inner burr
Use a lint-free brush to the place where the part cannot be removed
Reassemble your coffee grinder.
Note: Never remove any part if you feel unsafe or if you have no idea of how to remove it
Advantages of Coffee Grinder
Your coffee ground will be ready within a few minutes
You can enjoy fresh coffee with various flavors
Consistency in coffee powder
Different size can be obtained like a fine press, ultra-fine, coarse
Also, you can enjoy the fresh coffee aroma
Coffee tastes best with a perfect flavor
Moreover, it cost less when compared with coffee bars
Types of Coffee Grinder
Manual
You must manually ground the beans to obtain a coffee powder. It takes more time, energy, and also the speed used to rotate the handle may differ. Thus, you may obtain an uneven powder.
Also, to obtain a fine press one must need to use much energy. They can be carried out easily and does not require any power supply to ground the beans. Every manual coffee grinder will be portable and compactly designed.
Electric
Electric coffee grinders need a power supply to run the machine. The machine may not be designed compact yet they come with different adjustable settings.
Also, it aids in obtaining evenly coffee ground. Electric coffee grinder includes hopper, closing lid, motor, and a ground collector. Moreover, the electric coffee grinder has a speed adjustment feature, the quantity of the beans to be ground. Otherwise, you can also ground the beans as per the number of cups.
The manual and electric coffee grinder grounds using either burr or blade.
Burr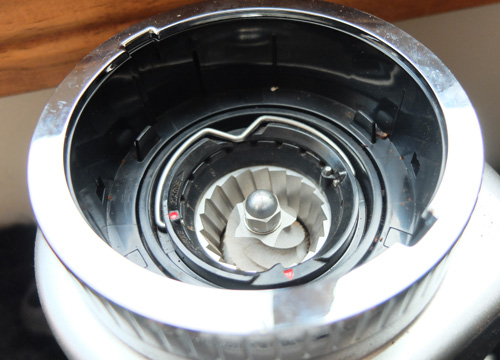 Burr grinders are designed uniquely. Burr is made from stainless steel and is shaped differently which helps in crushing the beans properly. Burrs may be either flat or conical.
Now, ceramic burrs are also available in the market that is hard, durable. Also, burr grinders can be adjusted to obtain a different fine press, coarse and ultra-fine.
Conical
A conical burr grinder produces less consistent size when compared to flat burr. It produces less grind waste due to conical design and also they are easy to clean.
While coming to the shape of the burr a conical burr has a cone-shaped ring that sits on another cone-shaped ring. Also, conical burr has high control and consume less energy.
Flat
A flat coffee grinder produces extremely consistent size. The flat burr has more waste due to its design and it also traps the particles. Cleaning a flat burr is tedious. While coming to the shape of flat burr two rings are flat and one sits on another.
Blade
A blade grinder works similar to a spice grinder. It produces uneven particles because the grinder actually does not crush or cut the beans evenly. Rather it slices or makes tiny pieces of beans.
Also, a blade grinder can actually have a burnt aroma because of overheating. When you are running the grinder for a longer duration of time with high-speed heat is produced and your beans may lose its aroma.
Buying Guide
Grinding settings
Except for manual grinders, all-electric grinders come with different grinding settings. These grinding settings help in obtaining the required coffee ground. Some coffee grinder comes with 40 plus grinding settings. Select such kind of grinder only if you want to try all the different styles and do research on different flavors
Some coffee grinders also have settings somewhere around 20. These grinders are ideal for daily coffee users. You can still enjoy all types of coffee. Your coffee grinder may be having a timed grinding setting, pulse, and auto-grind setting.
A pulse does only one kind of ground you simply on and off when the ground is finished. Auto-grind helps to grind the coffee beans based on the cup selection or capacity. While timed-grind allows different ground styles.
Size/ Capacity
The capacity of the bean holder must not be small or even too large. A small-capacity holder results in repetitive coffee grounds. While a large coffee bean holder may damage the beans if it is left unused for a longer duration of time.
So, chose the capacity as per your family needs or size of the family.
Measurements allowed
Some coffee grinders come with the required amount of coffee bean to be grounded. For example, if you need coffee ground only for two cups then ground the coffee beans for only two cups.
Suppose, the next day you require 10 cups of coffee and coffee ground for it then you must be capable to adjust the required measurement. Choosing such coffee grinders that have the provision of selection never allow to waste the coffee ground or coffee beans.
Type
As we have seen different types of coffee grinders are available to choose. Select one which is best for you. We have manual grinders and electric grinders with burr or blade functionality.
Cleaning
It is an important feature to be considered while buying a coffee grinder. You must feel easy to clean the grinder. Any uncleaned coffee grinder never provides aromatic coffee ground. Also, the coffee beans may get damaged gradually.
Even grinding
Many factors include obtaining even grind. Factors like the type of coffee grinder, speed set, or time adjusted for the ground play major role. However, to obtain even and consistent coffee ground your grinder must be burr type with different setting options.
Speed
A coffee grinder that operates with high-speed motors definitely damages the flavor and aroma of coffee grounds. A medium-speed or low-speed coffee grinders are ideal to choose from. Also, with a high-speed lot of heat generates you may burn your coffee grinder too.
Noise
Every electric grinder produces noise either it may be low or high depending upon the type of grinder you are choosing. A burr grinder is better than a blade grinder, they produce less noise.
Also, a conical burr grinder has less noise level when compared to a flat burr grinder. If you are really sensitive to noise levels then I advise you to choose burr grinders instead of blade grinders.
Top 9 Coffee Grinder For Daily Use
1. Fwqpra Stainless Steel Silver Handmade Coffee Bean Grinders
 – Portable
FWQPRA has a wide range of collection of products. All the products are designed to satisfy customer needs. Category of their products includes a grinder, storage containers, bags. Their products are made from good quality material and also have good user ratings.
Now you can grind your coffee beans precisely with the help of a manual coffee grinder. Settings can be made easily and no need to unscrew the grinder. The portable manual grinder can be adjusted with the help of knob either by turning clockwise or counterclockwise.  Also, the grinder is easy to clean and is made from stainless steel.
Main Features
The stainless steel manual grinder comes with a user manual
This grinding tool is easy to clean
Also, it can be stored easily due to its size
It is conical ceramic burr type grinder
Grinding size can be adjusted with the help of knob either turning it clockwise or anti-clockwise
Unscrewing the grinder is not required for adjusting the grinding size
Due to its small size, it is portable and now you can prepare your fresh coffee powder anywhere
PROS (What we liked)
It can grind to powder like flour
Portable and convenient to use
Adjustable grind size
Quality of the product is good
CONS (What we didn't like)
The capacity of the grinder is small
2. Baratza Sette 30 Conical Burr Grinder
 – For Beginners
Baratza was born in 1999. They offer high-quality, innovative, and consistent grinders. Their products were also awarded as the best product for the consumer.
Also, their grinders have macro/micro adjustment features for fast and repeatable grinding. Moreover, their product comes with a quick warranty, instruction guide, and a troubleshooting guide.
The burr model 40mm steel grinder with the grinding speed of 3.5g/sec espresso and manual brewing 55g/sec. The hopper capacity is 300 to 400g while the grounds bin capacity is 160g. The weight of the coffee grinder is 3.2 kg. It is the third grinder of the Sette series. Also, it is ideal for basic and espresso machines.
Main Features
It is an entry-level coffee grinder with macro adjustment grind settings
The grinder offers 31 steps of adjustment
Sette 30 can also be used for the fine grind for manual brewing methods
It comes with new technology where the outer burr rotates and the inner burr is fixed. This design increases the efficiency of grinding
 Also, it comes with a stationary device holder that holds the ground bin in a position and also allows the arms to re-orient
It comes with an easy user-friendly interface with a good display option
PROS (What we liked)
Grinds very fine
Fast grinding
Easy to clean
Consistent grinding
CONS (What we didn't like)
Noisy grinder
Build up quality can be improved
3. InstaCuppa Manual Coffee Grinder
InstaCuppa Manual Coffee Grinder is a burr coffee grinder which can be used for Aeropress, drip coffee, espresso, French press and Turkish brew. It comes with an adjustable setting and is very efficient.
This stainless steel coffee grinder does not require batteries or power cord for operating. It can be easily carried while travelling anywhere to enjoy freshly brewed coffee.
Main Features
It is made of stainless steel material and is very durable
This grinder comes with an in-built selector with over 18 click settings
It has a premium quality construction and produces uniform coffee grind
It has a stylish and elegant look
PROS (What we liked)
Small, compact and travel friendly
Easy to use and very efficient
Easy to assemble, disassemble and clean
CONS (What we didn't like)
Quality of parts could have been better
4. Anfim Best Coffee Grinder
 – Premium
Anfim is an Italian company and member of the Hemro group. It has over 50 years of experience. They can provide the lowest to highest workload espresso grinders. Also, the company can offer grand-on-demand models.
Their products include espresso grinders for both professional and enthusiastic learners. Also, their products are well designed with good design and technology.
It is designed wisely to be used in homes, offices, small coffee shops.  The grinder is capable of grinding 1kg per day. It provides consistent and absolute shot dosage. Also, the hopper capacity is 500g and the weight of the grinder is 8kg. The hopper comes with a hopper-stopper. Moreover, the product comes with a one year warranty.
Main Features
Anfim coffee grinders can be used for domestic purpose, office, coffee shops etc
It comes with hardened steel grinding disc
The grinder has the grinding capacity of 1kg per day
while the capacity of the hopper is 400g
The coffee grinder is capable of producing a precise and consistent grind size
Now, you can enjoy espresso, French press, drip coffee, stovetop and syphon with this grinder
Anfim espresso grinder is made in Italy and comes with one year warranty
PROS (What we liked)
Heavy build quality
Effective motor and large burrs
easy cleaning
Excellent grind quality
CONS (What we didn't like)
No negative points found.
5. Nutri Ninja Auto-iq
 – Multi-function
Ninja is a baby company of Shark Ninja which was started in 1998. Their products are easy to use, creative, innovative, highly functional. Also, their products are widespread across the globe and growing rapidly in households.
Products like a professional stackable chopper, coffee grinders, blenders, Pro V2 regulators, bonnet regulators, and much more. Category of their products includes blenders & food processors, coffee & tea makers, cookers, parts & accessories.
Ninja grinder can be used to grind your coffee beans, spices and also make fresh juices, crush ices. It works with the single press button. Auto IQ enables the pre-programmed feature.
You can enjoy consistent and delicious fresh juice. Fine and Coarse coffee powder can be obtained from Ninja Auto IQ. Also, the grinder is easy to clean.
Main Features
Auto IQ enables pre-programming
It has a good user interface with a start/stop push button and two Auto IQ functions and a pulse push button. Also, a display is included
The grinder has 1000w motor with a speed of 21,000 RPM
Ninja Auto IQ grinder includes one 1000w power base, one pro-extractor blade, 500ml and 600ml cups, 2 spout lids and a recipe book
The grinder comes with a two-year warranty
Stainless steel grinding bowl has measurement marks for easy estimations
Now, with Ninja grinder, you can enjoy coffee powder, fresh juices from fruits and vegetables, ice crush
PROS (What we liked)
Perfect grinding and mixing
Fast grinding
Quality and finishing of the product is good
CONS (What we didn't like)
More power consumption
The grinder is noisy
6. Burr Grinder: Krups Gx5000 Professional Electric Coffee Burr Grinder
 – Automatic Grinder
German kitchen appliance manufacturer KRUPS was founded in 1846.  Robert Krups is the founder of the company and the company was named after him.
Krups is the baby company of Group SEB and It produces a wide variety of household appliances. Their products include a mini coffee machine, aluminum coffee machine, milk frother, electric spice, and coffee grinder.
Krups coffee grinder comes with an easily adjustable adjuster for fine and coarse grinding. It has a transparent hopper and coffee ground collector. Now, you can also grind the required coffee ground from 2 cups to 12 cups.
It has 9 grinding levels and the grinding is fast, precise. It requires 110 w and the product comes with a two-year warranty.
Main Features
The product comes with a two-year warranty
You can adjust the speed settings in 45 ways and has one flat disc burr
Hopper capacity is 8 oz
You can choose  the quantity selector from 2 to 12 cups
It comes with 9 grinding levels with a range of cold brew, drip etc
For precise grinding, you can adjust the adjuster  for fine grinding and coarse grinding
It has a metallic flat disc burr
Also, it comes with the coffee ground collector for finely grounded coffee beans
PROS (What we liked)
Easy adjustment setting for fine and coarse
Grinds fast
Easy to fill and clean
CONS (What we didn't like)
A coarse grind is not up to the mark
Do not have even grinding
7. Usha 200-watt Dry Spice Masala And Coffee Grinder
 – Dual Function
Usha international limited is part of Siddharth Shriram Group founded in 1889. Siddharth Sharma Group diversified over a period of time in India and Internationally. USHA was started in 1934 and soon it became a household name.
Their category of products include fans, home appliances, kitchen appliances, drinking water solutions, sewing machines, electric water pumps, and agri-business.
Now, you can grind spices, nuts, bread crumbs, coffee beans with good consistency. The grinder comes with SS blades and 75g grinding capacity jar. The special safety lock feature is included for the jar. It is designed to compact for easy use and storage. Also, the coffee grinder does not occupy much space.
Main Features
USHA coffee grinder is a stainless steel body
It has a smooth and compact design
The jar comes with safety lock feature
It has sharp anti-corrosion blades
Grinding capacity is 75 grams
It comes with one pulse speed for consistent ground
Works with one-touch control
Usha 200 w grinder can also be used for spices, nuts, bread crumbs, and coffee beans
PROS (What we liked)
Containers are easy to remove and clean
Light in weight
Space-saving
fine ground is possible
CONS (What we didn't like)
Container capacity is small
8. Stok 2-in-1 Coffee And Spice Grinder
 – Budget-friendly
SToK has a wide range of products including hand mixer, laminating machines, notes counting machines, rolling foot massager etc. Their products are designed as per the customer needs and maintain good quality.
The two-in-one coffee and spice grinder comes with a double stainless steel blade.  Now, you can grind coffee beans, seeds, spices, herbs with a simple push button. It is recommended that you must grind not more than 30 sec.
The company says that after 30 seconds of using, the grinder must be on rest for 8 to 10 minutes overheating can lessen the coffee aroma.
Main Features
The multi-use coffee grinder comes with an elegant look and can grind only up to 40grams
Apart from grinding coffee beans, the grinder can also be used to chop the nuts or grind them, grind spices, seeds and herbs
For fast and even grinding sharp double stainless steel blades are used
It is capable of grinding only 40g or powder required for 8 to 10 cups of coffee
For coarse grind run the grinder only for 8 sec and for middle fine grind run the grinder only for 15 sec
While to obtain fine grind you can run the grinder for 20 sec and for an ultra-fine you can run for 25sec
PROS (What we liked)
Grinds well and both fine grind and coarse grind can be achieved
Worth for money
It comes with an attractive look and is compact
CONS (What we didn't like)
Comes with a fixed jar so it can not be washed
Can not grind more grams at a stretch
9. Black & Decker Cbm4 Coffee Grinder
 – Light-weight
Black & Decker was incorporated in 1910. Over a period of time, they grew as a leading manufacturer of hardware, accessories, power tools and home improvement products.
Their products are designed innovatively as per the customer needs and are made from high-quality materials. In 2010, the company merged with Stanley and became Stanley Black & Decker.
The brown color CBM4 coffee grinder weighs only 650 grams. The outer body of the grinder is high-quality plastic. The inner blade and cup are stainless steel. The cup can hold only 60gm.
A secure safety lock lid is provided to lock the cup and avoid spilling of beans. Also, CBM4 is portable, easy to store, and use.
Main Features
The outer body which is brown in color and lid are made from high-quality plastic
While the cup and blade is stainless steel
The capacity of the cup is 60g
Also, the lid has a secure lock
It works with a one-speed pulse option
Power consumption is 150w
PROS (What we liked)
It takes less time for a perfect grind
Also, the grinder is portable and light in weight
CONS (What we didn't like)
It requires an adapter for Indian sockets
Frequently Asked Questions
1. Which type is better burr or blade?
There are blade coffee grinders that are definitely better when compared to burr coffee grinder. Also, there are burr coffee grinders that are better when compared to blade grinders. However, technically speaking one grinder has more pros over another grinder.
A burr grinder is sophisticated and has a consistent ground. While a blade grinder does not have any consistency. Also, burr grinders produce less heat by preserving the aroma.
The blade grinder is similar to a food processor and chops or makes smaller particles of beans repeatedly. However, both the grinders produce sound.
2. How does a coffee grinder work?
A coffee grinder helps to grind the coffee beans either fine or coarse depending upon the speed and time of grinding. However, we know that coffee beans can be ground either by blades or by burr.
Both produce different coffee grounds. A bladed coffee grinder uses blades to ground the beans. The consistency of the coffee ground using a bladed coffee grinder may vary. To have a fine press one must run the blade grinder for a longer duration of time.
Blade grinder tries to chop the coffee beans into pieces, smaller pieces repeatedly. While burr grinders press the coffee beans in a uniform size.
The burr grinders have two burrs where one is stationary and other burr turns with the help of a motor. When coffee beans are in between the two burrs they get crushed.
3. Why you need a coffee grinder when easily coffee powder is available?
You can enjoy a fresh flavored and lip-smacking coffee only with freshly ground coffee beans. Coffee beans are roasted slightly for aroma. You can not ground the coffee beans in a normal grinder that is used to prepare chutney and other batters.
A coffee grinder is designed separately with different grinding settings. Also, you can enjoy various flavors at home with the help of a coffee grinder.
Though you can buy different flavored coffee ground it will get wasted within a few days. Hence, a coffee grinder helps you by providing the option of fine grind, medium grind and coarse grind.
Also, you have the possibility of enjoying espresso, french press, drip coffee. Moreover, you can ground the required amount of coffee powder.
4. Why does your coffee grinder need cleaning?
A cleaned grinder always grinds efficiently. Also, oil is produced on grinding the coffee beans. This oil sticks to the hopper or grinds chamber that need to be removed.
Moreover, the leftover coffee beans or coffee ground degrades when it is left for a longer duration of time. This result in a bad-taste coffee and improper grinding.
5. What is the ground size for different coffee?
The ground size for a drip coffee must be small to medium size rather than the large size. Smaller size allows enjoying the maximum flavor of the coffee. While for the French press, the coarse grind is ideal.
To enjoy cold-brew coffee extra coarse and medium-coarse grind is suitable. Finally, for espresso coffee, the fine ground and superfine ground provides maximum taste.
6. Which type of coffee grinder is better manual or electric?
It depends on the way you use the coffee grinder and your requirements. If you want to run the grinder daily and have busy schedules every day or if you want to use the grinder for a small office then an electric coffee grinder is best.
Otherwise, a manual grinder is best. Also, the electric grinder has more setting options than manual. Moreover, cleaning of electric grinder needs care and a manual grinder can be cleaned without any precautions.
However, both the grinders have their own advantages and disadvantages. It is left to user choice to select the type of grinder based on their requirements.
7. What speed should we maintain for grinding perfectly?
A manual grinder works well with both high-speed and low-speed operation. While coming to the electric grinder speed really matters.
As if the machine is run with high-speed it generates more amount of heat and this may result in damaging the flavor and aroma of the coffee beans. This happens especially with the blade grinders. While coming to burr grinders speed does not create any problem.
8. How often should I clean the grinder?
A cleaned grinder provides better taste coffee grounds. However, coming to cleaning it depends on how often you use the grinder. If you are running the grinder daily then a quick cleaning is necessary. Also, deep cleaning for every two to three months is a must. Never allow your coffee grinder to run without cleaning properly.
Conclusion
If you have reached this part of the article means you are a coffee lover or you are looking for your family who loves to drink coffee daily. Hope we have provided each and every point regarding the coffee grinder in this article. Also, our best picks help you to choose a precise coffee grinder as per your requirement.
If you have just started grinding coffee beans at home and still in the learning stage then I suggest you with Baratza Sette 30 grinder. Anfim coffee grinder is best for those who prepare coffee frequently at home and also who have home and office under one roof. This product may cost a bit high but the performance is efficient.
Finally, if you are not interested in any of the electric grinders as you are afraid of power consumption, maintenance etc I suggest you portable stainless steel grinder from FWQPRA. It is easy to use and require less maintenance.