Best Cycle Helmets For Head Safety
A good cycling helmet is essential and necessary whenever you plan on going for a ride.
It has become a common sight to see regular road bikers and mountain bikers to ride with their cycling helmet on.
Riding a bike is a fun activity for almost everyone.
But when it comes to professional bike riding, safety is very important.
Head safety is the major concern as there are different types of bike rides.
The best helmets have different features like a visor, head coverage, ventilation, shock absorbance feature, etc. to prevent serious injuries to the head along with affordable range and comfort.
It is a major requirement.
Before you go for finding which one is right for you, just go through the buying guide.
In this guide, you will also find the different types of cycling helmets along with a list of best cycling helmets and a few FAQs
Different Types of Cycling Helmets
There are different types of cycling helmets available.
There are special types of helmets for biking on the road, in the mountains, downhill rides, high-speed bikes and for children.
It helps you go a long way when you know which bike you will be climbing onto.
There are huge differences between every biking helmet.
So now we will go through the details and find out about the various types of bike helmets that are available for every kind of activity that you opt for and is best for you.
If you are a big cycling fan, then you must be completely prepared before you go on your bike for a ride.
You make the route plan in your head, you look for shortcuts, you keep things that you might need, some spare tools, but do you think about which bike helmet should you carry based on where are you going?
Every type of biking requires a particular bike helmet, which is why below I have defined the different types of bike helmets used depending on the particular activity that you will pursue.
Road Bike Helmets
These types of bike helmets are preferred by people who are enthusiastic about biking on the roads.
The road bike helmets are lightweight, have ventilation with an aerodynamic design.
To keep the weight low, they typically forgo visors which provide an unobstructed view when you ride your bike on the road.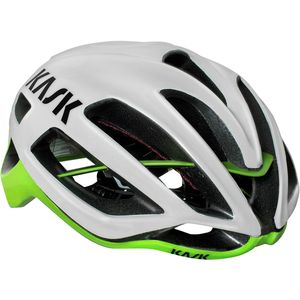 Mountain Bike Helmets
Mountain bike helmets are specifically designed for riders who take their bike to mountains.
It is designed to ventilate well at low speeds.
Their visors easily distinguish these types of helmets.
They have an enhanced rear-head coverage with a firm and secure fit so that it doesn't fall off when you are going down the slope.
The full-face protection feature is an added feature that helps bikers consider this for downhill mountain rides.
Skate Helmet/Park Helmet
Skate/Park helmet is designed to portray a rugged look with a simple construction.
It has a hard outer layer and a foamed inner layer which has a low coverage over the head.
They do not come in adjustment settings so you will have to choose the right fit based on the thickness of the helmet.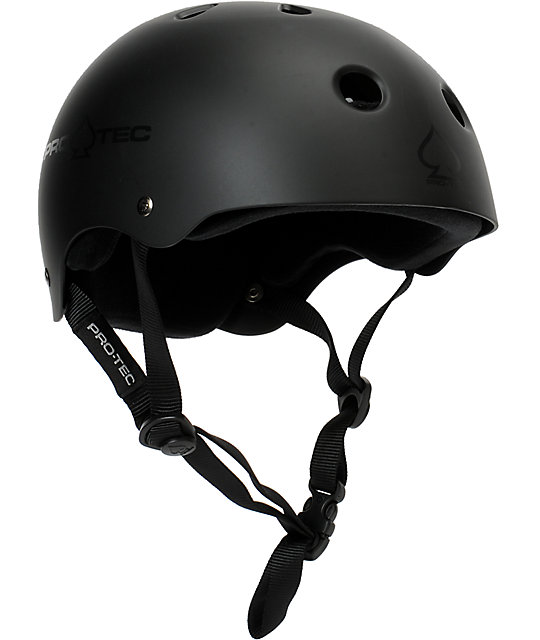 Aero Road Helmet
Aerodynamics helmet is essential for certain cyclists.
These types of helmet tend to avoid the ventilation so that they can favor a smooth profile.
It is wind-tunnel tested so that it can reduce the amount of drag produced.
These are especially premium kind of helmets available in the high-end market and is bought by most cyclists along with the regular road helmet.
Trail Helmet
It is common to meet with accidents when riding in the mountains, which is why we require plenty of protection.
Trail helmets are specially designed to provide that.
Venting becomes an important feature.
They tend to have a thick shell than standard road cycling helmets, sitting lower at the back of the head, they have increased coverage.
These are different from the mountain bike helmets as they make use of separate plastic for its construction, which has a front cover.
Enduro helmet
These types of helmets are kind of similar to trail helmets but tend to provide greater coverage which has a thick shell providing more protection to the head and around the base.
You can raise the peak if you want to wear goggles.
Enduro racing has increased over the years due to the steep and technicality, which has allowed the increase in light-weight and full-faced helmets.
They also come with a chin-guard.
BMX
BMX stands for Bicycle Moto-Cross riders.
These types of helmets are designed to be light-weight to full-weight which always comes with a chin bar for full-face protection that has a big squared off visor bolted to the helmet.
It is made of EPS foam and a shell made of plastic or any composite material like carbon fiber.
Few of the helmets come with vents, mainly small as the BMX races are usually short.
Buyer's Guide
It is very hard to distinguish between which helmet you want in the market.
After you purchase your bike, various essential items come along the way, and the bike helmet is one essential part.
It is on everyone's list. There are a lot of different types of bike helmets out there, each varying in design, specific features, price range.
All you need is a bit of help to figure out what you need.
This buyer's guide will help you find the best after you look at the requirements, the size of the helmet, etc. to find the one.
Comfort and padding
The helmet should have a proper ventilated design that will allow airflow at all times.
Moreover, the inner padding should be made using soft breathable material.
These are essential features for enhancing the comfort of the user.
It also allows you to remain cool during the hot summers.
Ventilation
It depends on what type of ride you are going to do. Helmets come with different ventilation features.
The vents allow the air to flow over the head to keep you cool and comfortable along with your ride.
Your helmet will be lighter if it has more vents.
Visor
Now it depends on what you want. Some cyclists prefer having a sun-shielding visor attached to the helmet.
This feature is common with mountain bike helmets.
The visor adds a bit of weight and a bit of wind resistance.
Full-face Protection
A full-faced helmet provides total coverage to the face along with the chin for protection.
It has wrap-around the chin especially for downhill biking, and also few enduro racers need it.
Straps
Some helmets come with straps for a more secure and comfortable fit.
The strap should be easy to buckle and unbuckle.
Size of the Helmet
It is important to find the right size of the helmet.
You can do so by the measuring tape.
Always wear the helmet to check the secure fitting so that it doesn't fall off when you are riding.
5 Best Cycle Helmets
1. Cockatoo CPH Polypropylene Cycling Helmet
Cockatoo Professional helmet is just perfect for cycling. It is available in assorted colors.
You can have a small, medium, or large size.
The shell is a strong EPS equipped with thick PVS which has multi patterns.
It does not have a visor, but it fully covers the head and has a sturdy built which can sustain any crashes and falls even on the concrete road.
It consists of 21 vents, which is great for airflow.
Main Features
It is an open face helmet
It is ideal for cycling and skating purposes
It is meant for both boys and girls
It is for professional use
The outer shell is a strong EPS with a thick PVC shell
It has 21 vents in the helmet
PROS (What we liked)
It includes straps
It is an adjustable helmet
CONS (What we didn't like)
2. Strauss Cycling Helmet
This micro-shell helmet is compatible with mountain bicycles and road bikes. 
It has an aerodynamic and ventilated design to allow air to flow continuously.
This keeps you cool during summer while also ensuring comfort at all times.
It also comes with a light-weight design and inner breathable padding for added comfort.
The outer hard polycarbonate shell increases the durability of the helmet while the PC and EPS foam molding absorbs shocks and impacts.
Hence, it ensures complete safety and prevents serious head injuries.
Main Features
It is a one size adjustable helmet, with a head circumference of 56-63 cm, the internal length of 21 cm and inner width of 18 cm.
It comes with a polycarbonate shell for increased durability.
The helmet is integrally molded with EPS and PC foam.
The wind tunnel design of the helmet reduces wind resistance.
The straps with an easy to use knob system can adjust the size of the helmet.
It is aerodynamically designed with a ventilation system for allowing air to flow.
The straps come with an easy to release buckle and a soft chin pad.
Features a detachable visor.
PROS (What we liked)
The lightweight design and breathable inner pad make it comfortable to wear.
The helmet ensures a custom fit with 360-degree adjust-ability.
The foam and multiple vents help in absorbing impacts.
It keeps you cool during summers with its ventilated design.
CONS (What we didn't like)
Quality of the helmet could be better.
3. Airflow Bike Helmet
Team Obsidian is just the best helmet on every biker list. It has all the features that you have been looking for.
It is comfortable, stylish, and sleek in design, which has a great shock absorbing feature and is light in weight.
The safety is not sacrificed, and it has got 22 vents, which ensures that you get the best ventilation and remain sweat-free at all times.
It has a detachable visor and a cushioned chin-strap for you. It comes in various sizes to test it before you buy it.
You can adjust the helmet in any way – horizontally and also vertically.
It gives you a comfortable fit and is tight so that it does not come off.
It is resistant to shocks and has high durability. T
he helmets are made with the latest technology that ensures a thick protective layer that is strong enough.
It is comfortable and easy to maintain.
It comes with a lifetime warranty, which means now you can take full advantage of this helmet by taking it with you on long road rides and mountain rides as well.
Main Features
It is shock-absorbant and has a thick outer layer
The wearables are eco-friendly
It is available in two sizes
The helmet has a lifetime warranty
PROS (What we liked)
The shell of the helmet is pretty thick which protects the head from serious injuries
The light-weight and the sleek design is just excellent
It has washable pads for easy cleaning
The visor is removable so that you can use it for mountain and road biking
The oval-shaped design provides great comfort in comparison to other models

Shock absorption technology, 22 massive air vents for an outstanding airflow across the head and a low profile, innovative design! 

This specialized bike helmet for adults and teens has all the added features you need: a sleek matte design for a classy look, a detachable visor that offers constant protection from the elements, washable pads and a cushioned chin strap for increased comfort!

A helmet that actually fits, adjusts in seconds with a quick-release chin strap and a dial fit at the back adjustable horizontally for a tighter, snugger fit and vertically so ladies can pass the ponytail. 

Lifetime manufacturer warranty against defects and a perfect fit guarantee ensures you can order knowing that if it doesn't fit right, they will replace it immediately or refund your money. 
CONS (What we didn't like)
The shape might not be appealing to everyone
4. Schwinn Thrasher Adult Micro Bicycle Helmet
Schwinn Thrasher Bike Helmet is designed in a way so that it does not break even on heavy impacts.
It has an amazing shock absorbing feature which prevents the head from being wounded.
It is ideal for road biking and also for BMX riders.
It is the best bike helmet as it comes with a secure fit with a dial fit adjustable system, which you can increase or decrease depending on your size.
The helmet has gel pads inside so that it can provide comfort by absorbing the sweat.
It has 21 flow vents for the best ventilation and keeps your head cool.
It is easy to strap and has a plastic visor that protects you from the sun while you are riding.
It is light in weight and comfortable also.
Main Features
The dimensions of the helmet are (W x H x D) – 15.10 x 10.10 x 4.80 inches
The weight of the helmet is 431 grams
Bike style is freestyle
It comes with an adjustable strap
Safe and secure fit
Padding that keeps the sweat away and the head dry
It has a dial fit adjustable system
Built-in Visor that keeps the head safe from the sun
It has 21 vents to keep the head cool
PROS (What we liked)
More vents to keep your head cool

Moisture-Wicking

 padding helps in absorbing the sweat
It is light in weight
Shock absorbent feature

Dual Fit Adjustable Design

Easy-To-Adjust Webbing Ensures A Comfortable Fit

Built-In Visor Provides Increased Shade While Riding
CONS (What we didn't like)
The visor that is attached is not that strong
The pads can be a bit loose in a few places
5. Base Camp Cycling Bike Helmet
Basecamp Zoom Cycling Helmet has a shield with a magnetically fastened wrap-around eye protection.
It provides optical clarity and is very easy to flip it up or even if you want to remove it with your hand.
It has 100 percent protection from the harmful UV rays, which is made by high-quality shatterproof PC material and has long-lasting durability.
To keep your head safe from the crashes during accidents, it is made from integral molding technology which makes the helmet in just a single piece ensuring that it can absorb the impact force.
The shell is made of polycarbonate which is lined with EPS foam to create a light-weight helmet for you.
The shell has three magnets with the middle magnet fixed, and the other two can move around to some extent.
This is designed to keep the shield attached closely to the helmet.
The helmet also comes in a standard size that has an easy dial system with adjustable straps, which is best for both men and women.
The helmet had a high-performance pad that can be removed for increasing the comfort and managing sweat.
Main Features
The dimensions of the product are (W X H X D) – 8.7 x 7.1 x 3.9 inches
The weight of the helmet is 10.6 ounces
To manage the impact energy, the helmet has integrated molding technology and Multi-density EOS construction
The helmet has seven vents for optimal airflow which minimizes the wind resistance
It is suitable for ahead with a circumference of 22 inches to 24 inches
It comes with a one-year warranty
PROS (What we liked)
The chin strap is comfortable
The design is pretty good
The vision snap is clear
It is a user-friendly helmet

The magnetically fastened optical shield provides wraparound eye protection

Integral Moulding Technology and Multi-Density EPS construction help to manage impact energy.

7-vent configuration offers optimal airflow and minimal wind resistance

Removable high-performance pad design for increased comfort and sweat management.
CONS (What we didn't like)
Poor airflow through the vents
The shell build is a bit poor
6. Giro Revel Helmet
If you are looking forward to buying an affordable helmet, then the Giro Revel Helmet is the best choice for you.
It has got the best comfort and comes with a removable screen, which is technically provided to guard your eyes against the dust particles, and the rainy days and also from the bright sun.
It provides a sturdy covering which protects the head from accidents and is made for any type of cycling.
You can ride on the roads or go downhill, and Giro Revel Bike Helmet will protect you completely.
It is the best head protection for you out there in the market.
It will protect you from the weather as well as accidents.
So if you are looking for one helmet that can be the absolute fit for all types, then this is the one.
The helmet has an Acu Dial retention system which makes it easy for using it with just one hand along with a full fit band.
The helmet is CPSC certified which means it is for casual cycling, touring, cruiser cycling and MTB.
Main Features
The helmet has 22 vents for airflow
It has a detachable snap-fit visor with an anchor that protects the eyes from dust particles, debris, UV rays
It has a deep black label that adds visibility
It is a Roc Loc Sport fit system
The shell is made of a polycarbonate shell with EPS liner
The helmet has a snap-fit visor with reinforced anchors
It has a reflective rear decal
The dimensions of the helmet are (W x H x D) – 14 x 11 x 6 inches
The weight of the helmet is 1.5 pounds
It is available in a variety of 10 colors and sizes as well
PROS (What we liked)
The helmet stays in place
It has comfortable adjustment straps
The layered multiple cross padding is very comfortable
The design is appealing
The front edge is pretty good in shielding the head
CONS (What we didn't like)
Its fit can be uncomfortable
Frequently Asked Questions
1. What does MIPS mean for bike helmets?
MIPS for bike helmet stands for Multi-directional Impact Protection System.
It is referred to as slip-plane technology, and it is designed for reducing the rotational forces which may arise due to specific impacts.
2. Are MIPS helmets better?
MIPS helmets are 10% better in handling rotational impacts than a non-MIPS helmet.
These helmets are safer as they reduce destructive forces from being transmitted to the brain.
3. How often should I replace my cycling helmet?
The heat, sun, sweat, and other environmental factors degrade the foam used in the helmet.
So, if the helmet is worn frequently, you are advised to replace it every after 3-5 years.
4. How long does a bike helmet last?
Usually, a bike helmet will last for 5-10 years, depending on its use.
A frequent user should consider replacing the helmet after three years.
Conclusion
Now coming to a conclusion, we now have the best 6 helmets listed for you so that you don't have to look anywhere else.
Safety comes first, no matter how you are commuting.
Helmets are the best ways to prevent head injuries while riding, which is why going for a good durable helmet is the best option to keep yourself safe.
Helmets are designed to reduce the chances of the collision of the head to the ground.
I hope this article helps you in deciding on the best one according to your requirements.