Best Android Phones
With the headway in technology, owning a smartphone is not a big thing nowadays. They have created a very important space in our lives without which we cannot comprehend or imagine our lives. Today they are our own one-stop destination for entertainment, work, reading books, locating places and so on and so forth. Hence, in this fast-paced world where everybody is looking to get things done as fast as possible, owning a good phone which can multitask and do all that you want and at the same time be pocket-friendly, is of utmost importance.
But first, let us know what an Android smartphone actually means. Basically, an Android device is one which works on an Android operating system developed by Google. It is the same as the operating system developed by Apple, called, IOS on which all Apple devices run on. Now, the part with which you as a consumer are concerned with is the pocket friendliness and good features, both of which are offered by a variety of Android devices depending on your budget and requirements. A good android device can start with something as low as at a price of Rs.4000 and can go up to even Rs 9 lakhs! (Yes its true- Solarin smartphone launched by Sirin labs)
Hence, today we will look through the Best Android smartphones which not only would be friendly with your budget but would also provide you the maximum utility. Read on to know more. ( Best Android Tablets )
TYPES OF ANDROID VERSIONS
Google boasts of developing operating systems which share their names with desserts! The Android version your smartphone boasts of can be important criterion while selecting your phone. Hence let us know about the versions developed so far:-
Android Versions 1.0-1.1 (The early days)- This version was launched by Google in 2008 for the first time and was a very basic version as compared to the strides it has made now!
Android 1.5 Cupcake- And from here starts the usage of cute codenames. This version was launched in 2009. This is considered to be the first prominent version which made many refinements in the interface.
After this, a series of Android versions such as Donut, Froyo, Eclair were launched during and around the same time after which Gingerbread was launched in 2010.
The latest version of Android is 8.1 which shares its name with the delicious Oreo! Android 8.1 Oreo offers a variety of new features to the users and has a smoother interactive user interface as compared to its previous versions.
ANDROID SMARTPHONE BUYER'S GUIDE
There are certain things which should be kept in mind by the buyer while purchasing a new Android smartphone which have been mentioned below-
1. Processor
The processor a device offers depends on various factors such as the OS version etc. The type of processor used in a device is an important criterion because it dictates the kind of work you can do on your phone. Hence, if your usage is heavy where you play heavy games, stream a lot of videos etc. you should go for a smartphone with Qualcomm Snapdragon 652 which facilitates smooth multitasking.
2. Design
There are a variety of handsets available in the market amongst which you can choose one based on your preferences. Some of the most important factors to be considered related to the design of the phone are the screen size, quality of touchscreen, screen resolution, colour and the brightness.  Whether the handset boasts of a waterproof, dustproof screen is another major factor to be considered.
3. Build Quality
The Android smartphones market is basically divided between 2 types of builds- Metal and Plastic. The build quality of the phone determines the durability of the smartphone. There are very few android phones in the market that boast of a glass body. Hence if you are someone who is prone to dropping your handsets frequently, it is advisable that you buy a phone with a metal body which is scratch resistant.
4. Camera
The camera quality different android phones offer differ slightly which in the end makes all the difference. Some devices offer a 5 megapixel camera while others 8 megapixel, some of them can record videos in HD while some cannot. All of these also depend on your budget.  So while buying your device you should make sure that you buy the best that the device can offer according to your needs.
5. Timing
Timing is everything,especially while buying an Android phone. New Android phones are launched almost everyday which might be a better fit for you considering your budget and the features you are looking for. This does not mean you can just wait around forever to buy a new device of course. But just that you should do a proper research and comparisons of different models to buy the best. And we are here to make the job a bit easy for you so keep reading on!
BEST ANDROID PHONES
So, here I have curated top 3 best android phones under the budgets of-
Rs 5,000-8,000 (low range)
Rs. 10,000-15,000(Mid range)
Rs 20,000 onwards (High range)
So, let's get started!
TOP 3 ANDROID PHONES UNDER RS. 8000
1. Xiaomi Redmi 5A
When it comes to budget smartphones, Xiaomi has emerged as a top leader in the Indian market with its great pricing to specifications ratio. The xiaomi Redmi 5A is a great budget android device which costs under Rs. 7000. This is a great phone if you want to go for a handset that generally is a safe bet at a rock bottom price.
Features
5 inch HD display
2 GB RAM
16 GB storage Expandable upto 128 GB
1.4 GHz quad-core processor
13 megapixel rear camera,5 megapixel front camera
Dual Sim Volte 3g,4g
3000 mAH battery
Android version 7.1 Nougat
Metal unibody design
Pros
Extremely affordable
Good battery life
Great screen resolution and brightness
Good performance
Cons
An older version of Android Nougat has been used and would be much better if it's upgraded to Oreo
Weak camera quality and picture colors
Micro USB port which is getting a bit outdated
2. InFocus Vision 3
American company Infocus launched its phone Vision 3 which comes at just under Rs.7000. It is a decent phone in a tight budget which makes it an appealing choice.
Features
5.7 inch display
1.3 Ghz Quad-core processor
2 Gb RAM
16 Gb internal storage expandable upto 128 Gb
Dual sim card slots
13 MP rear camera+  8 MP front camera
Android 7.0 Nougat
Micro USB slot
4000 mAH battery
Pros
Good battery life
Rich software
Overall comfortable to operate
Full view display
Cons
Weak camera
Sluggish finger print sensor
Heats up quicky
Limited RAM and storage
3. Moto E4 Plus
The Moto E4 plus is another power packed handset by Motorola. The company has tried to up the specs of the gadget in the given budget of under 8000 and it does a pretty good job at that.
Features
5.5 inch display
1.3 Ghz quad-core processor
3 GB RAM
32 GB storage expandable upto 128 GB
13 MP rear camera+5  MP front camera
Android 7.1 Nougat
Premium metal body
5000 mAH battery
Pros
No hybrid slim slot
Good performance of daily tasks
Big display and good screen resolution
USP: big battery life- upto 2 days!
Cons
Average camera quality
Sluggish while performing heavy duty tasks
No full HD display
Heavy bulky device
TOP 3 ANDROID PHONES UNDER 20,000
1. Xiaomi Redmi Note 5 Pro
This new smartphone from Xiaomi is sleek and stylish. A budget model with premium looks and specifications is expected to be the next big thing in MI's exclusive range of smartphones with power-packed performance and good looks which has been designed to meet international standards, it seems.
Features
5.99 inches screen size
Gorilla glass
Android 7.1.2 Nougat
Qualcomm Snapdragon 636
Dual camera- 12 MP+ 5 MP with HD video recording
20 MP front shooter
1.8 GHz octa core processor with 4 GB RAM
64 GB internal storage expandable upto 128 GB
4000 mAH battery
Pros
Bright and vivid display
Good build quality
Best in class camera
Heating protection system
Snapdragon processor which is very powerful
Cons
Hybrid sim slot
No 4K video recording
2.  Huawei P20 Lite
The P20 lite is a mid-range smartphone by the company which tries to incorporate premium features and looks for half the price of a phone like this in the market. The smartphone has a very sleek and stylish design with a glass back.
Features
5.84 inch screen size
Octa-core processor
16 MP + 2 MP dual rear camera+ 24 MP front camera
64 GB internal storage expandable up to 128 GB
4 GB RAM
Android 8.0 Oreo
3000 mAH battery
Facial recognition technology+ fingerprint scanner
Pros
Well built with a sleek and stylish design
Vibrant colours and display
Good camera quality
Latest Android version Oreo
Cons
No audio jack available
No option of wireless charging available
Poor battery life
Average performance
3. Samsung Galaxy J7 pro
The Samsung Galaxy J7 Pro is one of the best phones under 20k. It has arguably the best-built design and camera quality in the midrange smartphones section.
Features
5.5 inch Full HD display
1.6 GHz Octa core processor
13 MP front camera+ 13 MP rear camera
3600 mAH battery
Android 7.0 Nougat
64 GB storage Expandable up to 128 GB
3 GB RAM
Pros
Excellent build quality
Super AMOLED display
No heating issues with the device
Good battery backup
Samsung Pay feature available to pay bills etc
Trustworthy brand of Samsung.
Cons
Lacks gorilla glass protection
Not scratch resistant
No fast charging available
TOP 4 HIGH RANGE ANDROID PHONES ( Rs.20,000 onwards)
1. One Plus 6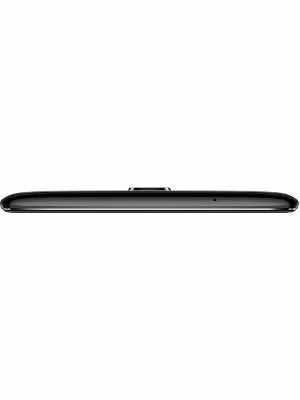 The one plus 6 is the latest addition to the Oneplus family. It promises to be a no-nonsense, no-compromise smartphone. Price aside, it is one of the best choices for anyone considering buying an all and all android device with top-notch features and style.
Features
6.28 inch display
2.8 GHz octa-core processor
8 GB RAM
128 GB internal storage
20 MP + 16 MP Primary Dual camera, Super Slow motion, Portrait mode
16 MP front shooter
Android 8.1 Oreo
3300 mAH battery
Pros
Excellent performance
Stylish, premium look and feel
Gorilla glass, full AMOLED display
Water and scratch resistant
Fast performance

Face Unlock, Fingerprint scanner, Glass back and NFC enabled
Cons
Average camera quality
Audio quality is not that impressive
2. Google Pixel 2

The Google Pixel 2 is the latest addition in the Pixel family by Google. With this smartphone, you are sure to get the best of Google and Android.
Features
5 inch Full HD Display
1.9 GHz octa-core processor
4GB RAM
64 GB internal storage
12.2 megapixel primary camera+ 8 megapixel front shooter
Android Oreo 8.0
2700 mAH battery
Pros
Lightweight
Great camera
Excellent performance
Free Unlimited Storage in Google Photos
Cons
3. Samsung Galaxy S8
The Samsung Galaxy S8 can easily give Apple's iPhone X a run for its money. This ultra-premium phone launched by the company is superb in looks and performance. It has an infinity display which is water and dust resistant. Priced at a whopping Rs. 45,000, it sure is class apart.
Features
5.80-inch display
2.3 GHz octa-core processor
4 GB RAM
64 GB internal storage expandable up to 256 GB
12 MP primary camera+ 8 MP front shooter
Android 7.0
3000 mAH battery
Pros
Phenomenal camera quality
Beautiful look- stylish
Amazing overall performance
Bixby – Intelligent Assistant
IRIS scanner: Fool-proof security and easy unlocking
Cons
The placing of the fingerprint reader makes it unusable
4. one plus 5
This is the second entry from the oneplus family in our list and provides great value for money. Power packed with features and sporting a stylish look, this one is class apart.
Features
6.01 inch display
2.45 GHz octa core processor
6 GB RAM
64 GB internal storage
16 MP primary camera+ 16 MP front shooter
Android 7.1.1
3300 mAH battery
Pros
Great battery life
Useful features
Overall good performance
Cons
No latest android update available as of now
Photo quality could be better
CONCLUSION
Choosing a smartphone,as we saw, is a big task and if proper research and comparison is not done, you may end up buying an outdated phone which may not satisfy your needs. If we just look at the market of Android phones,we have a heck lot of options to choose from which can be a mundane task. Hence, through this review we tried to simplify that task for you by giving you headers about the important things to be considered while purchasing a new handset.
Along with that we also provided you with the best handsets in the two budget sets. In the low range smartphones section we think that Xiaomi Redmi 5A might be the best choice considering the popularity of MI phones in the market currently as well as the overall performance and design of the phone.
In the mid range smartphones section, considering the overall brand value and reliability, the Samsung J5 pro will be a good buy.
From the high range smartphones mentioned in our list, our vote goes to both Samsung Galaxy s8 and Oneplus 6.
Refer related products which might interest you.